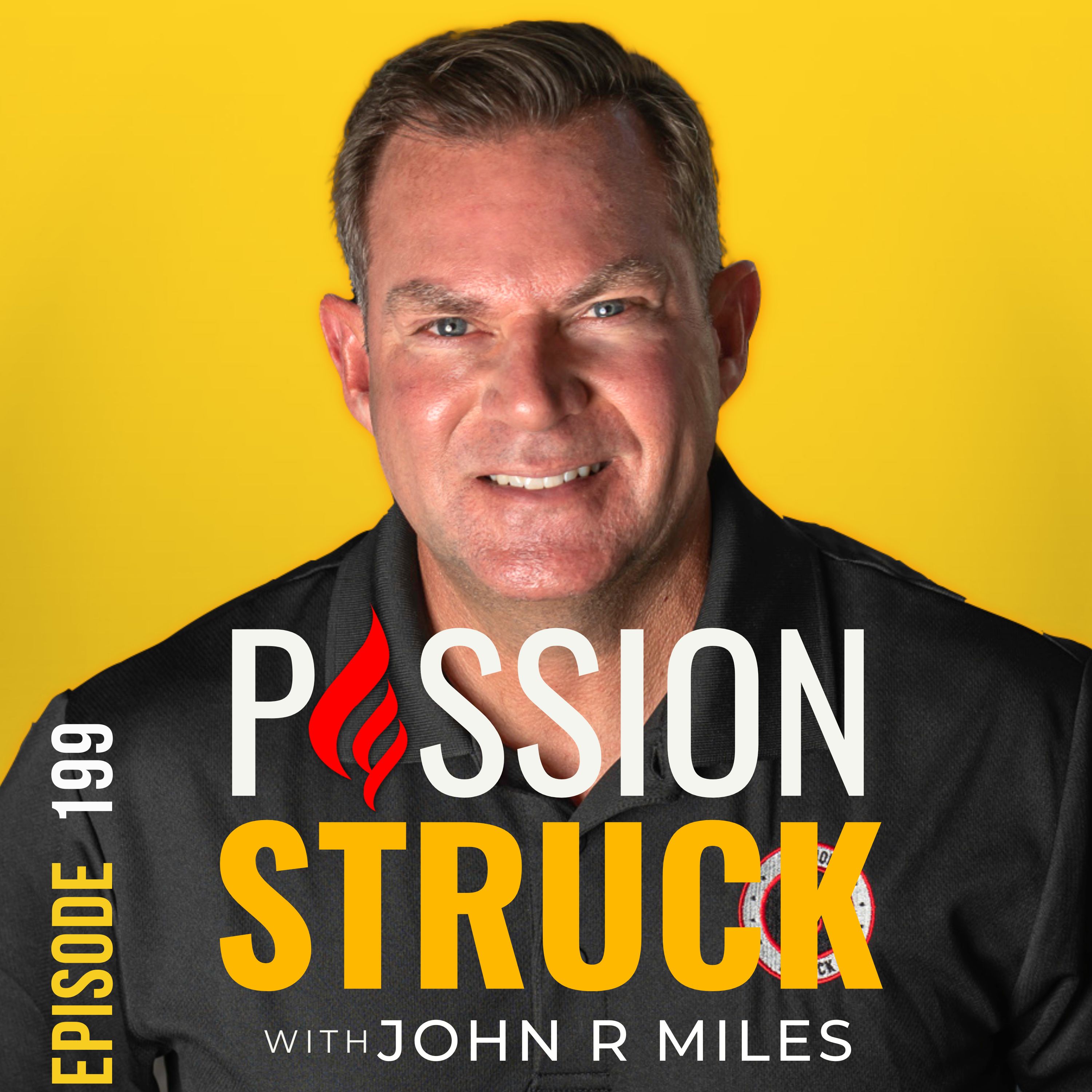 Often times hardship halts even the best of us in our tracks. It becomes this heavy weight that stops us from becoming our best selves. But in this episode of the Passion Struck podcast, I will explain why experiencing pain in life allows the vast, dormant power within you to awaken and express itself. I will build upon this premise by discussing my own personal journey and how I experienced pain and grew from it. But, more importantly, I will explain how my story applies to you and how you can turn to experiencing pain as a pathway for personal growth. 
-► Get the full show notes for all resources from today's episode: https://passionstruck.com/growth-lies-other-side-of-experiencing-pain/ 
-► Want the transcript: https://johnrmiles.com/why-experiencing-pain-is-the-pathway-to-growth/ 
--► Prefer to watch this episode: https://youtu.be/_j9RwbloUY8 
--► Subscribe to Our YouTube Channel Here: https://www.youtube.com/c/JohnRMiles
--► Subscribe to the Passion Struck Podcast: https://podcasts.apple.com/us/podcast/passion-struck-with-john-r-miles/id1553279283 
Thank you, Ka'Chava and InsideTracker, For Your Support
InsideTracker is the ultra-personalized performance system that analyzes biomarker data from your blood, DNA, lifestyle, and fitness tracker to help you optimize your body and reach your health & wellness goals. InsideTracker transforms your body's data into true knowledge, meaningful insights, and customized action plans of evidence-based nutrition, fitness, and lifestyle recommendations.  Just go to https://insidetracker.com/passionstruck. 
Ka'Chava is your all-in-one plant-based superfood meal to fuel your mind and body. Packed with protein and the optimal blend of macronutrients + micronutrients. Go to Kachava.com/passionstruck and get 10% off your first order.
New to the show? These Starter Packs are collections of our most popular episodes grouped by topic, and we now have them also on Spotify. To find your old favorites, you can also browse starter packs for existing listeners. Every week, John interviews everyday heroes from all walks of life. Learn how to subscribe to the show and never miss a new episode and topic.
Show Links
Follow John on the Socials:
* Twitter: https://twitter.com/Milesjohnr
* Facebook: https://www.facebook.com/johnrmiles.c0m
* Medium: https://medium.com/@JohnRMiles
​* Instagram: https://www.instagram.com/john_r_miles
* LinkedIn: https://www.linkedin.com/in/milesjohn/
* Blog: https://johnrmiles.com
* Instagram: https://www.instagram.com/passion_struck_podcast/
* Gear: https://www.zazzle.com/store/passion_struck/
-- John R. Miles is the CEO, and Founder of PASSION STRUCK®, the first of its kind company, focused on impacting real change by teaching people how to live Intentionally. He is on a mission to help people live a no-regrets life that exalts their victories and lets them know they matter in the world. For over two decades, he built his own career applying his research of passion-struck leadership, first becoming a Fortune 50 CIO and then a multi-industry CEO. John is also a prolific public speaker, venture capitalist, and author.
Passion Struck is a full-service media company that helps people live intentionally by creating best-in-class educational and entertainment content.