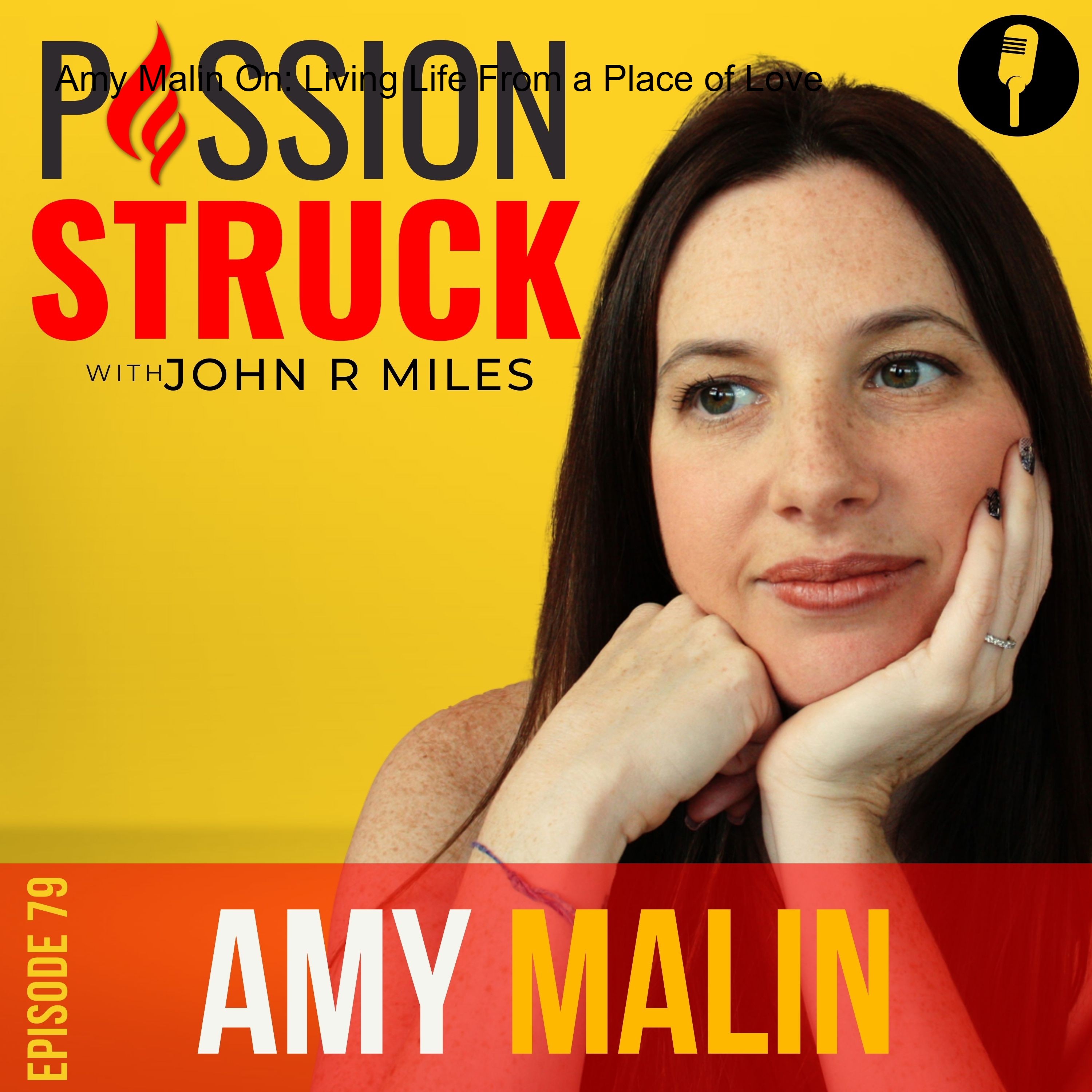 Amy Malin is a social entrepreneur, human trafficking survivor, philanthropist, and the co-founder of Trueheart, a search engine funding dreams worldwide. She sits down with John R Miles to talk about how she is living life from a place of love. 
New to the passion-struck podcast? Check out our starter packs which are collections of our favorite episodes grouped by topic, to allow you to get a sense of all the podcast has to offer. Go to https://passionstruck.com/starter-packs/.
Like this? Please subscribe, and join me on my YouTube channel for peak performance, life coaching, and personal growth, where we have over 200 videos: https://www.youtube.com/c/JohnRMiles.
Thank you for listening to the Passion Struck podcast. In this powerful Episode, John R. Miles and Amy Malin discuss human trafficking awareness and the essential things all parents need to know and pass on to their kids how her traumatic experiences impacted her life but more importantly, how she did not let them define her and built the resilience to overcome them and do social good for world impact. She also discusses her unique dating approach that led to her meeting her husband and co-founder of Trueheart. They also discuss how Trueheart is doing good for so many around the world through its unique model of supporting charities while you search the web. 
Go to Passionstruck.com for the full show notes of today's episode.
New Interviews with the World's GREATEST high achievers will be posted every Tuesday with a Momentum Friday inspirational message!
Show Notes 
0:00 Introduction
4:41 Living a life of service
8:17 A long cycle of being stuck
12:02 Creating the life she deserved
20:00 Everyone's healing journey is different
28:03 Addressing the hurt inside
30:37 Confronting your brutal reality
34:43 Always be on the alert
44:08 Putting 110% in your personal life
50:06 Creation of Trueheart
ENGAGE WITH AMY MALIN
*Website: https://trueheart.com/
*Instagram: https://www.instagram.com/wearetrueheart/
*LinkedIn: https://www.linkedin.com/in/amymalin/
*Twitter: https://wwww.twitter.com/wearetrueheart/
ENGAGE WITH JOHN R. MILES
* Subscribe to my channel: https://www.youtube.com/c/JohnRMiles
* Leave a comment, 5-star rating (please!)
* Support me: https://johnrmiles.com
* Twitter: https://twitter.com/Milesjohnr
* Facebook: https://www.facebook.com/Johnrmiles.c0m.
* Medium: https://medium.com/@JohnRMiles​
* Instagram: https://www.instagram.com/john_r_miles
ABOUT JOHN R. MILES
* https://johnrmiles.com/my-story/
* Guides: https://johnrmiles.com/blog/
* Coaching: https://passionstruck.com/coaching/
* Speaking: https://johnrmiles.com/speaking-business-transformation/
* Gear: https://www.zazzle.com/store/passion_struck
PASSION STRUCK
*Subscribe to Podcast: https://podcasts.apple.com/us/podcast/the-passion-struck-podcast/id1553279283
*Website: https://passionstruck.com/
*About: https://passionstruck.com/about-passionstruck-johnrmiles/
*Instagram: https://www.instagram.com/passion_struck_podcast
*LinkedIn: https://www.linkedin.com/company/passionstruck
*Blog: https://passionstruck.com/blog/