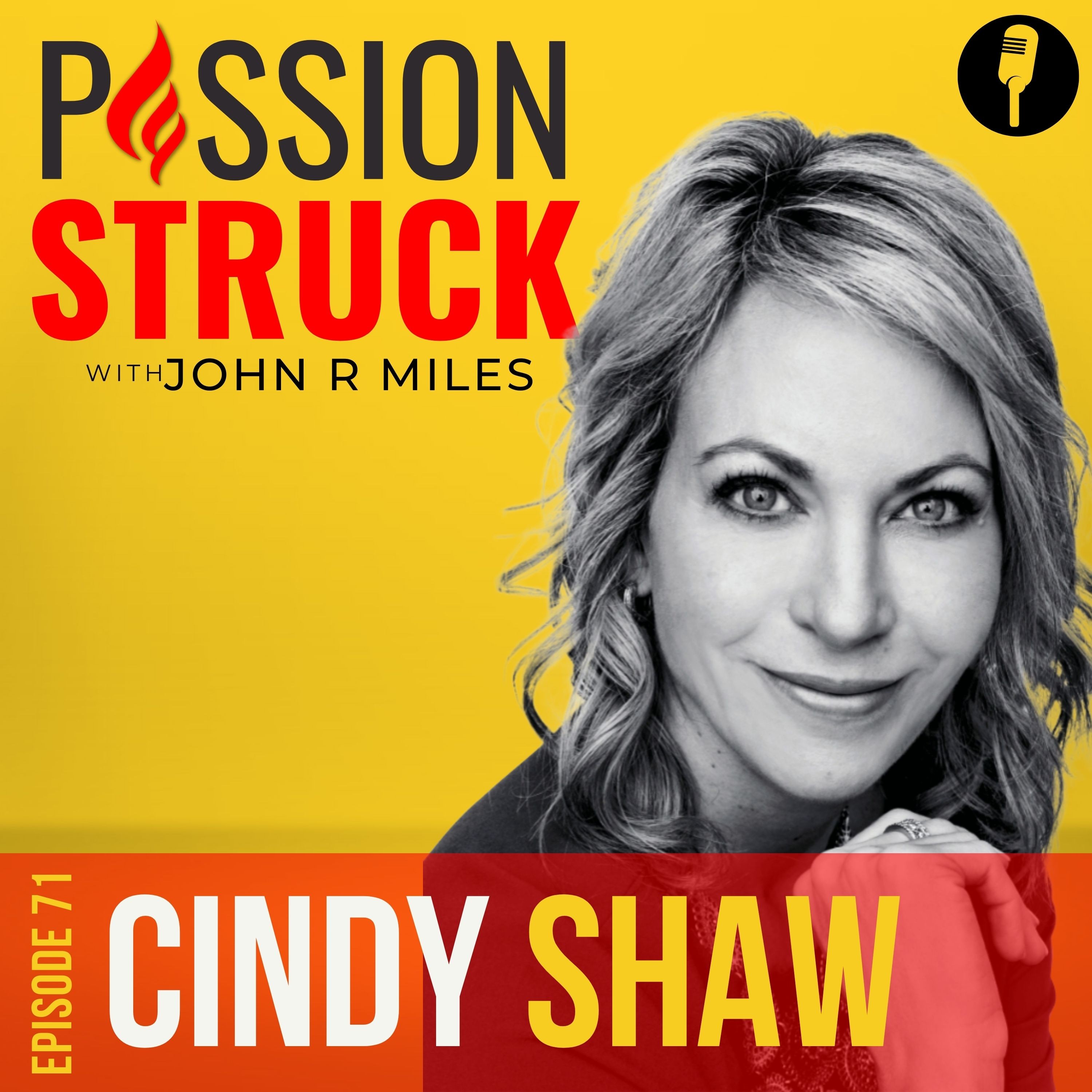 Brain Health Coach Cindy Shaw sits down with John R Miles to discuss the six pillars of brain health which include: Physical Exercise, Food & Nutrition, Medical Health, Sleep & Relaxation, Mental Fitness, and Social Interaction.
Like this? Please subscribe, and join me on my new platform for peak performance, life coaching, and personal growth: https://passionstruck.com/.
About Our Guest Cindy Shaw
Thank you for listening to the Passion Struck podcast. Cindy Shaw is the founder of The Better Brain Academy, and she user her expertise as a brain health and mental performance trainer to help people transform their lives. By blending leading-edge neuroscience, brain health, and self-improvement strategies, Cindy helps others naturally improve their moods, boost their performance, supercharge their energy and focus, and optimize their well-being.
New Interviews with the World's GREATEST high achievers will be posted every Tuesday with a Momentum Friday inspirational message!
Cindy Shaw Show Notes
0:00 Cindy Shaw teaser and show intro
1:34 Introduction of Cindy Shaw
4:02 What led her to be a brain health coach
7:26 Why mental health Should be called brain health
13:40 Why the medical system mistreats you as a mental health patient
21:14 Why we self numb and have problems with addiction
25:57 The keys to better sleep and its link to performance
32:52 How to prevent yourself from waking up in the middle of the night
36:59 Why so many people are Magnesium deficient
38:15 The long term impact of not getting enough sleep
41:58 Importance of gut health on brain health
45:22 Hormone treatment for traumatic brain injury victims
50:46 The keys to producing more serotonin
CINDY SHAW EPISODE RESOURCES
*Better Brain Academy: https://www.thebetterbrainacademy.com/
*Take a Brain Quiz: https://www.betterbrainquiz.com/
*LinkedIn: https://www.linkedin.com/in/cindyshaw
*Appollo Neuro: https://apolloneuro.com
*Instagram: https://www.instagram.com/betterbrain.academy/
ENGAGE WITH JOHN R. MILES
* Subscribe to my channel: https://www.youtube.com/c/JohnRMiles
* Leave a comment, 5-star rating (please!)
* Support me: https://johnrmiles.com
* Twitter: https://twitter.com/Milesjohnr
* Facebook: https://www.facebook.com/Johnrmiles.c0m.
* Medium: https://medium.com/@JohnRMiles​
* Instagram: https://www.instagram.com/john_r_miles
ABOUT JOHN R. MILES
* https://johnrmiles.com/my-story/
* Guides: https://johnrmiles.com/blog/
* Coaching: https://passionstruck.com/coaching/
* Speaking: https://johnrmiles.com/speaking-business-transformation/
* Gear: https://www.zazzle.com/store/passion_struck
PASSION STRUCK
*Subscribe to Podcast: https://podcasts.apple.com/us/podcast/the-passion-struck-podcast/id1553279283
*Website: https://passionstruck.com/
*About: https://passionstruck.com/about-passionstruck-johnrmiles/
*Instagram: https://www.instagram.com/passion_struck_podcast
*LinkedIn: https://www.linkedin.com/company/passionstruck
*Blog: https://passionstruck.com/blog/