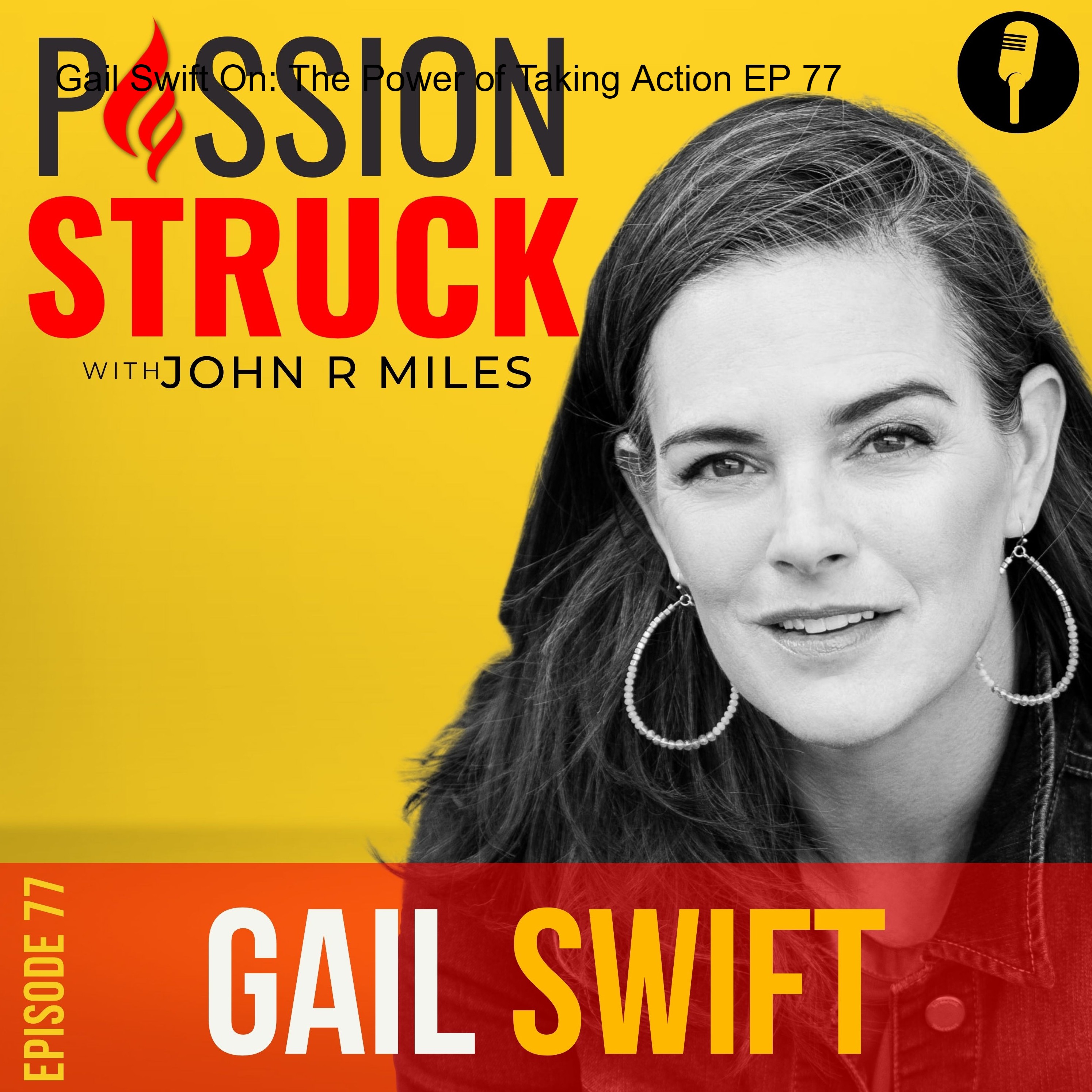 Gail Swift is Speaker, Kolbe Consultant, and Certified Life Coach. She sits down to talk to John R. Miles about the power of taking action. When people know how they take action, it's their, ideal sweet spot. It's the nirvana of productivity.
New to this channel and the passion-struck podcast? Check out our starter packs which are our favorite episodes grouped by topic, to allow you to get a sense of all the podcast has to offer. Go to https://passionstruck.com/starter-packs/.
Like this? Please subscribe, and join me on my new platform for peak performance, life coaching, and personal growth: https://passionstruck.com/.
Athletic Greens is a custom formulation of 75 vitamins, minerals, and other whole-food sourced ingredients that make it easier for you to maintain nutrition in just a single scoop. It tastes great and gets you the nutrients you need, whether you're working on the go, fueling an active lifestyle, or just maintaining your good health. Visit https://athleticgreens.com/passionstruck.
Get a FREE year supply of Liquid Vitamin D + 5 FREE Travel Packs with the subscription.
Like this? Want passion-struck wisdom delivered to your inbox weekly? Sign up for the FREE passion struck email at: https://passionstruck.com/.
Thank you for Watching the Passion Struck podcast. In this powerful Episode, Gail Swift discusses how everyone is born with a pattern of taking action. It's called coordination, the third part of the mind.
New Interviews with the World's GREATEST high achievers will be posted every Tuesday with a Momentum Friday inspirational message! 
Show Notes
0:00 Introduction
3:35 Gail's career in Television
9:42 Being born with the power of taking action
14:16 Working with how people problem-solve
17:45 Helping children to take action
20:47 Being a contributor to the world
30:39 Can you have passion without pain?
35:49 The power of the Kolbe Index
41:02 The Kolbe Index Modes
45:01 Finding a career based on how you take action
48:50 Don't be afraid to allow kids to have success
50:57 Natural Consequences
52:50 What is your threshold?
54:30 How Freedom breads passion
ENGAGE GAIL SWIFT
*Website:https://www.planstoprospercoaching.com/
*Instagram: https://www.instagram.com/plans.to.prosper.coaching/
*Linkedin: https://www.linkedin.com/in/gail-swift/
This is Gail's calendar link to a 20-minute Discovery Call: https://calendly.com/how-you-work-when-free-to-be-you/20min?month=2021-10
ENGAGE WITH JOHN R. MILES
* Subscribe to my channel: https://www.youtube.com/c/JohnRMiles
* Leave a comment, 5-star rating (please!)
* Support me: https://johnrmiles.com
* Twitter: https://twitter.com/Milesjohnr
* Facebook: https://www.facebook.com/Johnrmiles.c0m.
* Medium: https://medium.com/@JohnRMiles​
* Instagram: https://www.instagram.com/john_r_miles
ABOUT JOHN R. MILES
* https://johnrmiles.com/my-story/
* Guides: https://johnrmiles.com/blog/
* Coaching: https://passionstruck.com/coaching/
* Speaking: https://johnrmiles.com/speaking-business-transformation/
* Gear: https://www.zazzle.com/store/passion_struck
PASSION STRUCK
*Subscribe to Podcast: https://podcasts.apple.com/us/podcast/the-passion-struck-podcast/id1553279283
*Website: https://passionstruck.com/
*About: https://passionstruck.com/about-passionstruck-johnrmiles/
*Instagram: https://www.instagram.com/passion_struck_podcast
*LinkedIn: https://www.linkedin.com/company/passionstruck
*Blog: https://passionstruck.com/blog/