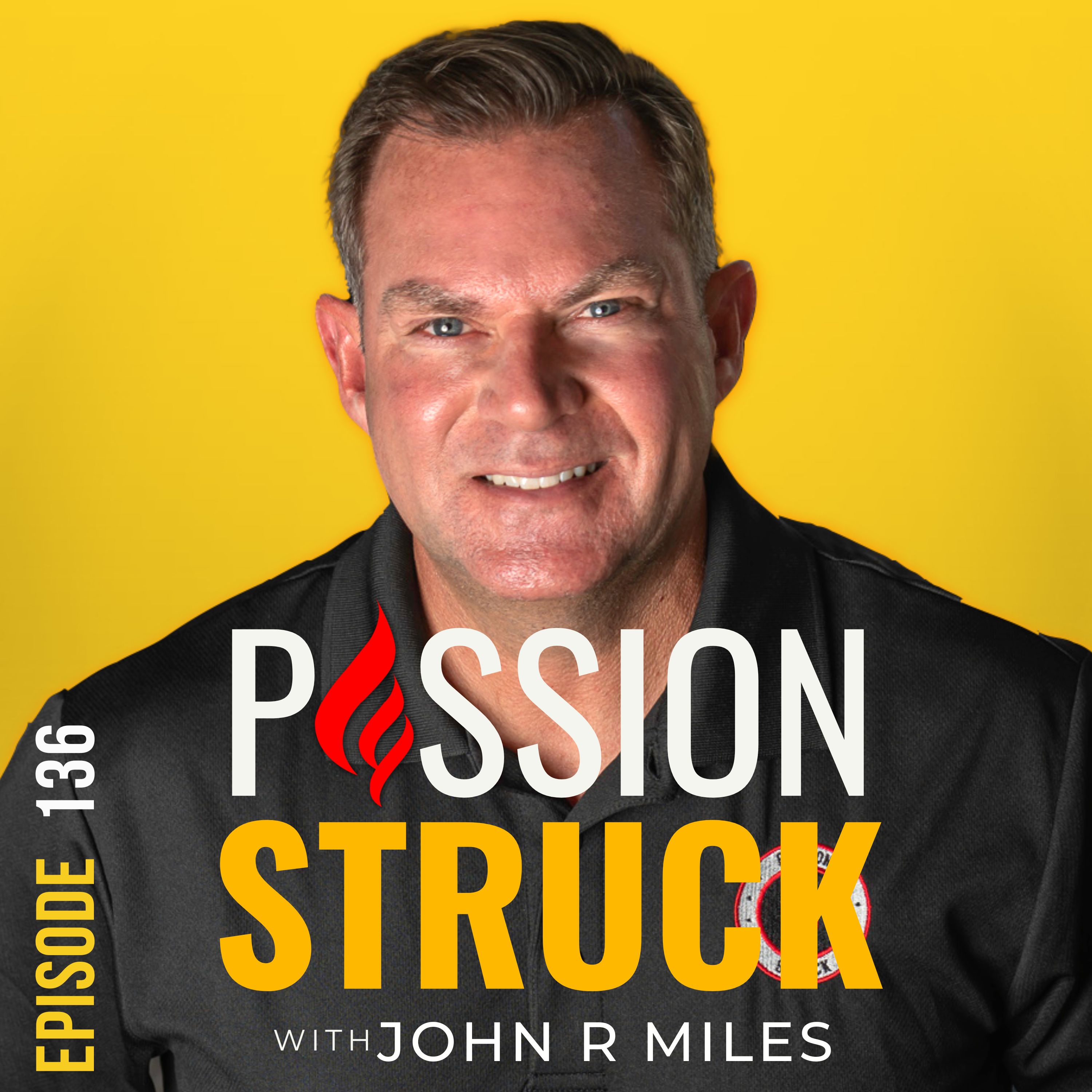 John R. Miles - How to build the brain you cherish. | Brought to you by Trade Coffee (https://drinktrade.com/passionstruck) and Babbel (https://babbel.com/passionstruck).
In today's episode of the Passion Struck Podcast, I will be providing you with in-depth information on the fascinating organ we call the brain through the amazing story of Phineas Gage. I will educate you on how vital your brain health is to your reality and experience of life. Lastly, I will show you 5 key ways through which it can be kept healthy and improved for optimum functionality.
Sponsors:
* Babbel is the new way to learn a foreign language. Save up to 60% off your subscription when you go to https://babbel.com/PASSIONSTRUCK.
* Enjoy great coffee with Trade Coffee. Get a total of $30 off your first order plus free shipping when you go to https://drinktrade.com/passionstruck.
* Our Patreon Page: https://www.patreon.com/passionstruck
Thank you for listening to the podcast. I hope you keep up with the weekly videos I post on the channel, subscribe to, and share your learnings with those who need to hear them. Your comments are my oxygen, so please take a second and say 'Hey' ;). -- ► Subscribe to My Channel Here: https://www.youtube.com/c/JohnRMiles
Show Links
Questions that you and your friends or family members can discuss about this episode:
Discuss with your friends and families the complexity of the brain.
What did you find most inspiring about the story of Phineas Gage?
What can you learn about the brain from Gage's story?
What is the most fascinating thing about the brain?
What steps will you stake after hearing today's episode to change your behavior and choices?
Interested in reading the transcript for the episode? Check it out here.
Time Stamps
0:00 Announcements
3:00 Why your brain determines your reality
5:11 Story of Phineas Gage and its impact on brain research
9:40 How do you re-wire the brain for peak performance?
10:02 The impact of diet on a healthy brain
11:38 The impact of exercise on brain performance
14:17 The impact of music on brain performance
15:40 The impact of sleep on brain performance
17:21 The impact of meditation on brain performance
19:00 Synthesis and wrap up
Follow John on the Socials:
* Twitter: https://twitter.com/Milesjohnr
* Facebook: https://www.facebook.com/johnrmiles.c0m
* Medium: https://medium.com/@JohnRMiles
​* Instagram: https://www.instagram.com/john_r_miles
* LinkedIn: https://www.linkedin.com/in/milesjohn/
* Blog: https://johnrmiles.com
* Instagram: https://www.instagram.com/passion_struck_podcast/
* Gear: https://www.zazzle.com/store/passion_struck/
-- John R Miles is a serial entrepreneur and the CEO and founder of Passion Struck. This full-service media company helps people live intentionally by creating best-in-class educational and entertainment content. John is also a prolific public speaker, venture capitalist, and author named to the ComputerWorld Top 100 IT Leaders.