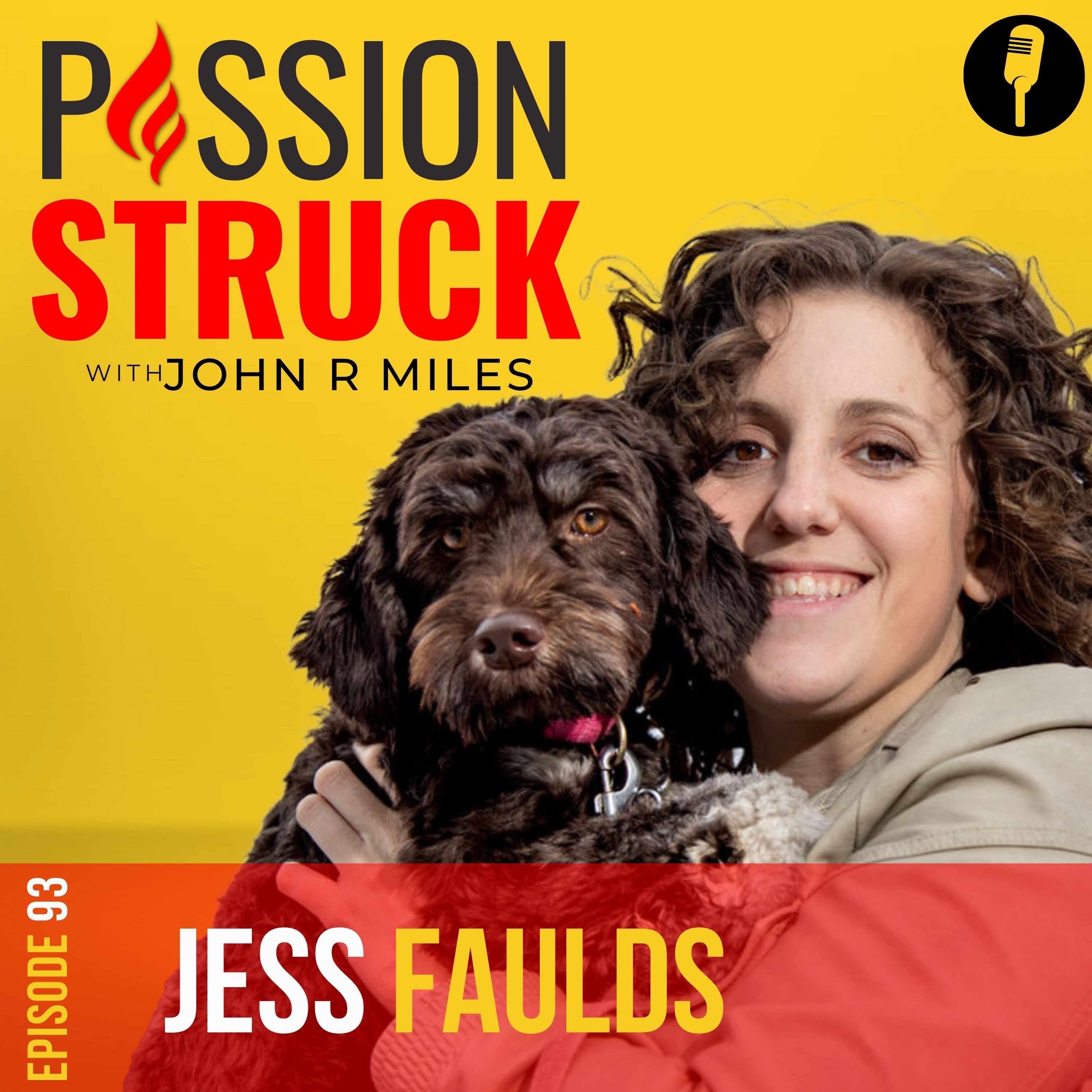 Jess Faulds is a certified holistic nutrition consultant diagnosed with Multiple Sclerosis (M.S.) at the age of 15. Through her M.S. journey, she suffered through different disease-modifying drugs and treatments before having a stem cell transplant! She sits down with John R. Miles on The Passion Struck Podcast to discuss how Haematopoietic Stem Cell Transplantation (HSTC) cured her M.S. and the nutrition science that promoted recovery.
New to this channel and the passion-struck podcast? Check out our starter packs which are our favorite episodes grouped by topic, to allow you to get a sense of all the podcast has to offer. Go to https://passionstruck.com/starter-packs/.
Do You Need To Ship Packages? Try ShipStation
ShipStation makes shipping the easy part of running your online store. So you can get back to doing what you're passionate about—growing your business. Just go to ShipStation.com, click on the microphone at the top, and enter code PASSIONSTRUCK.
Like this? Please join me on my new platform for peak performance, life coaching, self-improvement, intentional living, and personal growth: https://passionstruck.com/ and sign up for our email list.
Learn more about me: https://johnrmiles.com.
SHOW NOTES
0:00 Introduction
3:41 Her diagnosis of M.S. at only 15
7:45 The rarety of it in teens
10:27 Different types of M.S.
16:33 Discovering nutrition science
19:33 Disease-modifying therapies for M.S.
23:09 Undergoing stem cell treatment
29:52 How nutrition science promoted recovery
36:19 Why more doctors aren't talking about diet: 
39:56 How the 5 AM Club changed her life
43:48 Discussing the book How Not to Die:

Discover the Foods Scientifically Proven to Prevent and Reverse Disease

46:02 A typical day in the life of Jessica Faulds
49:09 She recommends eating the rainbow
50:34 Quick Rapid Round of Questions
===== FOLLOW JESS FAULDS =====
*Personal Instagram: https://www.instagram.com/jessicakcfaulds/
*Instagram: https://www.instagram.com/alltherightbites/
*Facebook: www.facebook.com/alltherightbites/
* website: www.alltherightbites.ca
===== FOLLOW JOHN R. MILES ON THE SOCIALS =====
* Twitter: https://twitter.com/Milesjohnr
* Facebook: https://www.facebook.com/johnrmiles.c0m
* Medium: https://medium.com/@JohnRMiles​
* Instagram: https://www.instagram.com/john_r_miles
* LinkedIn: https://www.linkedin.com/company/JohnMiles
* Blog: https://passionstruck.com/blog/
* Instagram: https://www.instagram.com/passion_struck_podcast
====== ABOUT JOHN ======
John R. Miles leads a global movement called Passion Struck. He is passionate about being the catalyst who helps individuals expand into the most excellent version of themselves, unlocking the most no regrets life possible. He is a combat veteran, multi-industry CEO, successful entrepreneur, top podcast host, and author who is helping people worldwide regain their passion. John is one of the most-watched, quoted, and followed high-performance trainers globally, and his leadership acumen spans more than two decades. He's founded or co-founded more than half a dozen successful start-ups, was a Fortune 50 CIO and CISO, mentors rising entrepreneurs, and invests in successful tech ventures. He graduated from the U.S. Naval Academy, where he learned vital leadership skills and was a multi-sport Division 1 athlete.