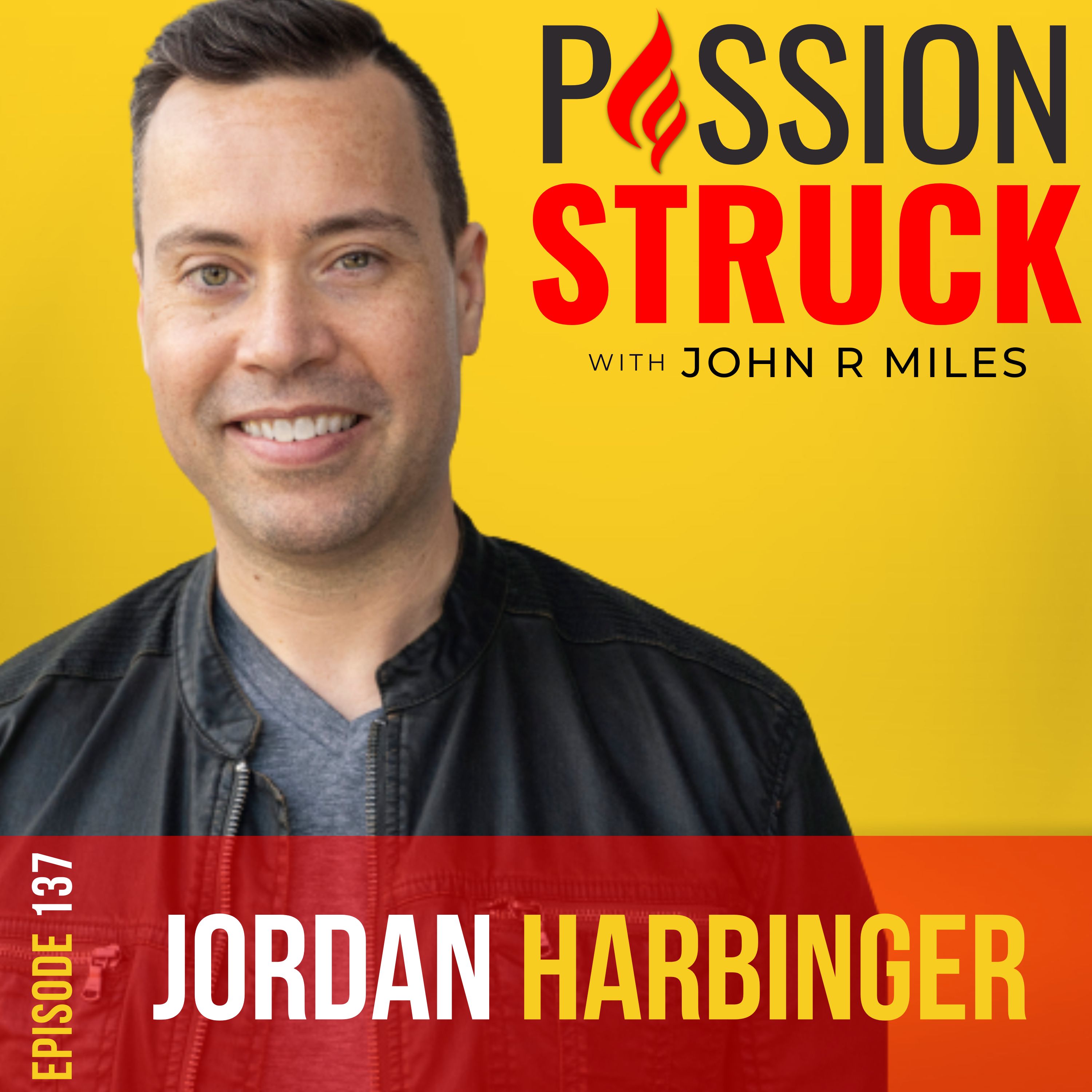 Jordan Harbinger on Why Building Your Legacy Is Greater Than Currency | Brought to you by Masterworks (https://www.masterworks.io/ code passion)
Jordan Harbinger is a Wall Street lawyer turned podcast interviewer with an approachable style and knack for securing high-profile guests. His podcast, The Jordan Harbinger Show, was selected as part of Apple's "Best of 2018."
-- ► Full show notes: https://passionstruck.com/jordan-harbinger-on-why-building-your-legacy-is-greater-than-currency/ 
-- ► Subscribe to My YouTube Channel Here: https://www.youtube.com/c/JohnRMiles
--► Subscribe to the podcast: https://podcasts.apple.com/ca/podcast/passion-struck-with-john-r-miles/id1553279283
*Our Patreon Page: https://www.patreon.com/passionstruck.
This episode of Passion Struck with John R. Miles is brought to you by Masterworks:
* Masterworks - 66% of Billionaires Collect Art, so Why Aren't You? Low Minimums, Simple and Exciting. You Can Use Art as an Alternative Investment to Diversify Your Portfolio. Blue-Chip Artwork. Go to https://www.masterworks.io/ and use code passion to start.
What I discuss with Jordan Harbinger:
In this episode, Jordan Harbinger joins us to share his wisdom on building a top-ranked podcast with 11 million monthly views and discusses why he runs it as a lifestyle business. He goes into the legacy he wants to leave through the podcast and why he doesn't value materialism.
Hailing from Michigan, Jordan was an inquisitive kid who was fascinated by the internet at an early age. He went to law school at the University of Michigan and landed a job on Wall Street as a corporate lawyer before becoming one of the first podcasters in 2006.
0:00 Intro and annoucements
3:08 Introducing Jordan Harbinger
5:08 The core values he developed growing up in Michigan
8:43 The transition from attorney to podcast host
12:43 Why he doesn't trade his time for more money
16:11 The importance of balance and shared experiences
19:21 Jordan's focus on lifelong learning and impact
23:00 Why creating a legacy is greater than currency
26:00 FOMO and interviewing high achievers
29:40 Why he is called the 'Larry King' of Podcasting
31:00 The significance of his interview with Airbnb CEO Brian Chesky
36:20 Feedback Friday
37:35 Show Wrap Up and Synthesis
Where can you find Jordan Harbinger
* Website: https://www.jordanharbinger.com/
* YouTube: https://www.youtube.com/channel/UCGLcx_fFZ3GlLXO5anHSm9w
* Instagram: https://www.instagram.com/jordanharbinger/
* Facebook: https://www.facebook.com/thejordanharbingershow 
Links
* My interview with Susan Cain on her new book "Bittersweet"
* My interview with Gretchen Rubin about knowing yourself
* My interview with Dr. Michelle Segar on her new book "The Joy Choice"
* My most recent solo episode on why your brain dictates your reality and how to boost its performance
*My Solo episode on work-life balance: https://open.spotify.com/episode/7AZksXySbYVoMPMuma5DpB?si=_VPv5sn3QBCq2pYVh-LXkg
*Solo episode on overcoming burnout: https://open.spotify.com/episode/5keAXxjRs3Q8NKZYWBlPXS?si=N-nf0iQjThSzgsCAutPVPA 
*Solo episode on how you stop living in fear: https://passionstruck.com/how-do-you-stop-living-in-fear/ 
 -- Welcome to Passion Struck podcast, a show where you get to join me in exploring the mindset and philosophy of the world's most inspiring everyday heroes to learn their lessons to living intentionally. Passion Struck aspires to speak to the humanity of people in a way that makes them want to live better, be better and impact.
* Learn more about me: https://johnrmiles.com.
*Stay tuned for my latest project, my upcoming book, which will be published in the summer 2022.
FOLLOW JOHN ON THE SOCIALS
* Twitter: https://twitter.com/Milesjohnr
* Facebook: https://www.facebook.com/johnrmiles.c0m
* Medium: https://medium.com/@JohnRMiles​
* Instagram: https://www.instagram.com/john_r_miles
* LinkedIn: https://www.linkedin.com/in/milesjohn/
* Blog: https://johnrmiles.com/blog/
* Instagram: https://www.instagram.com/passion_struck_podcast/
* Gear: https://www.zazzle.com/store/passion_struck/