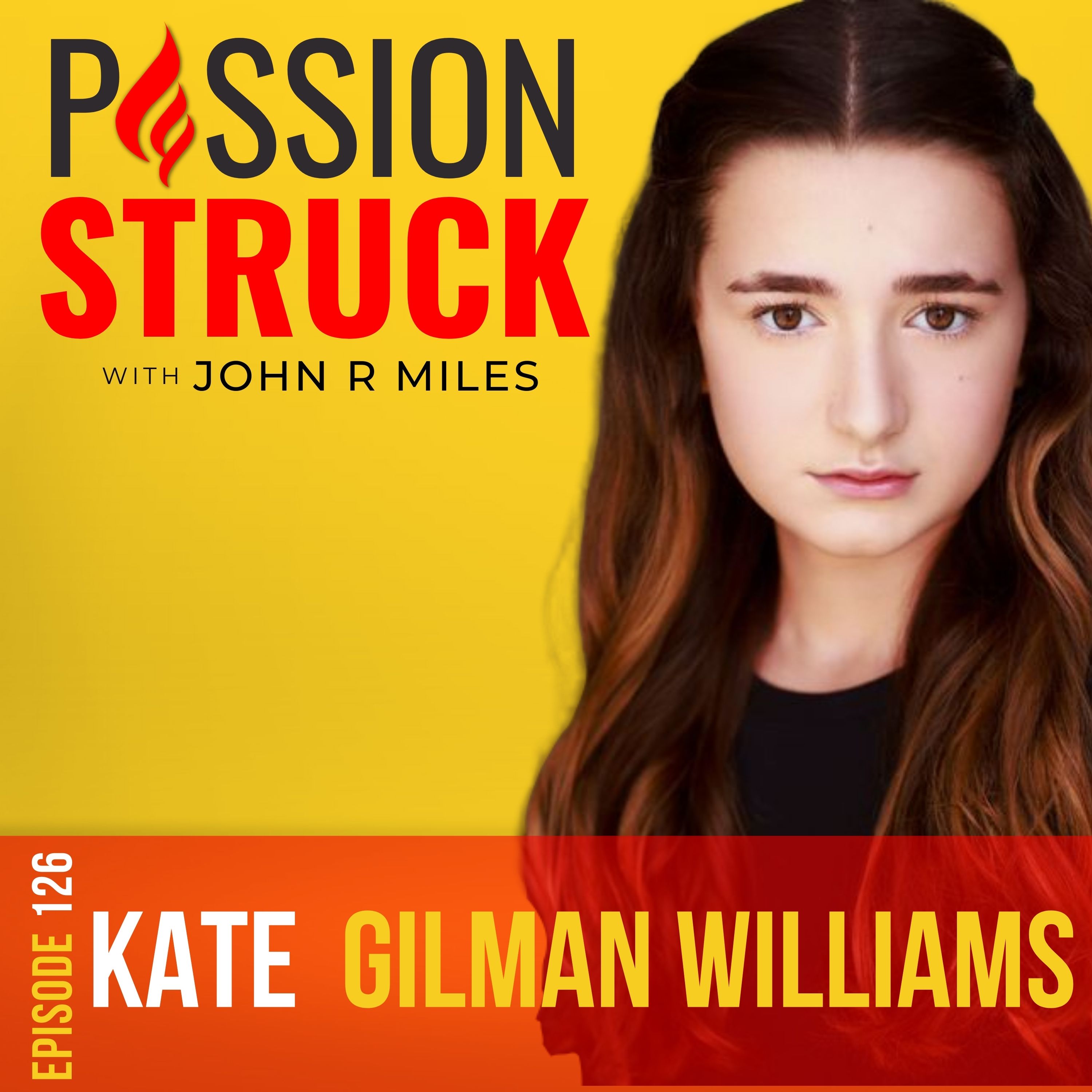 Kate Gilman Williams — How kids can save animals, why advocacy has no age limit and anyone can make a difference. | Brought to you by Trade Coffee (https://drinktrade.com/passionstruck).
Kate is the Founder of Kids Can Save Animals, Founder of Club 15 – an extension of Project 15 from Microsoft, and Author! She launched Kids Can Save Animals to connect her generation with world-renowned conservation organizations, technologists, policymakers, and global leaders who work to save wildlife and wild spaces. Her goal is to save endangered animals.
Born Free USA
Kate was recently named the first Youth Ambassador for Born Free USA. In her role, Kate will speak to her generation about the exploitation and suffering of animals living in captivity, educate kids and teens that animals being used for any kind of human entertainment is wrong, what the illegal pet trade is, and how we all can help end the wildlife trade and trophy hunting.
Let's Go On Safari
At age 8, Kate authored the book Let's Go On Safari! which takes readers on a safari adventure and encourages children to speak up for animals who don't have a voice.  All sales from the book support the Jane Goodall Institute, The Sheldrick Wildlife Trust, and Re:Wild.  So far, her book has raised over $15,000 for her conservation partners. When Penguin Random House in South Africa picked up Let's Go On Safari! Kate became the youngest author in history to sign two publishing contracts resulting in a global title release.
In the Summer of 2021, Kate partnered with Jenn Hartmann Luck, Austin-based singer, and songwriter, to produce a song "Kids Can Save Animals." With each download, 15% supports Re:Wild where Leonardo DiCaprio is the founding board member.
Enjoy
Thank you to our sponsor Trade Coffee Company
Elevate your coffee ritual w/ sustainably sourced coffee delivered fresh from 50+ roasters. We'll help you brew a better cup of coffee at home. 5 Million+ Bags Shipped. Get a total of $30 off your first order plus free shipping when you go to https://drinktrade.com/passionstruck.
I hope you keep up with the weekly videos I post on the YouTube channel, subscribe to, and share your learnings with those who need to hear them. Your comments are my oxygen, so please take a second and say 'Hey' ;).
► Subscribe to My YouTube Channel Here: https://www.youtube.com/c/JohnRMiles
Our Patreon Page: https://www.patreon.com/passionstruck.
Time Stamps
0:00 Announcements and Guest Introduction
3:56 How Kate Gilman Williams became an advocate for animals
5:31 The youngest published author in history
6:25 Why the cheetah is an endangered species
7:51 Why an elephant is killed every 15 minutes
9:23 Favorite Club 15 podcast interview guests
10:01 How technology is saving animals
11:47 Kate discusses her new song "Kids Can Save Animals"
13:15 Why Microsoft is supporting animal advocacy
15:09 Kate's interest in saving ocean life
16:32 Lessons learned from podcasting
17:00 Why anyone can make a difference in the world
18:01 Why finding a mentor is important
18:45 Advocacy has no age limit 19:02 How kids can become leaders in their community
20:33 In 10 years we can lose all elephants on the planet
21:29 The northern white rhino preservation
22:18 Born Free USA and quarters for Koalas
23:42 If something is important you will pursue it
25:46 The future of Club 15
26:17 Greta Thunberg
29:18 Wrap up
Follow Kate Gilman Williams
* Website: https://kidscansaveanimals.com/
* Instagram: https://www.instagram.com/kidscansaveanimals/
* Twitter: https://twitter.com/kidssaveanimals
* Born Free USA: https://www.bornfreeusa.org 
Follow John on the Socials:
* Twitter: https://twitter.com/Milesjohnr
* Facebook: https://www.facebook.com/johnrmiles.c0m
* Medium: https://medium.com/@JohnRMiles
​* Instagram: https://www.instagram.com/john_r_miles
* LinkedIn: https://www.linkedin.com/in/milesjohn/
* Blog: https://passionstruck.com/blog/
* Instagram: https://www.instagram.com/passion_struck_podcast/
* Gear: https://www.zazzle.com/store/passion_struck/
-- John R Miles is a serial entrepreneur and the CEO and founder of Passion Struck. This full-service media company helps people live intentionally by creating best-in-class educational and entertainment content. John is also a prolific public speaker, venture capitalist, and author named to the ComputerWorld Top 100 IT Leaders.
John is the host of the Passion Struck Podcast;  a show focused on exploring the mindset and philosophy world's most insightful people to learn their lessons to living intentionally and becoming the masters of their own life and destiny. Passion Struck aspires to speak to the humanity of people in a way that makes them want to live better, be better and impact.
Stay tuned to John's latest project, his upcoming book, which will be published in summer 2022. Learn more about me: https://johnrmiles.com.
New to this channel and the passion-struck podcast? Check out our starter packs which are our favorite episodes grouped by topic, to allow you to get a sense of all the podcast has to offer. Go to Spotify or https://passionstruck.com/starter-packs/.
Like this? Please join me on my new platform for peak performance, life coaching, self-improvement, intentional living, and personal growth: https://passionstruck.com/ and sign up for our email list.