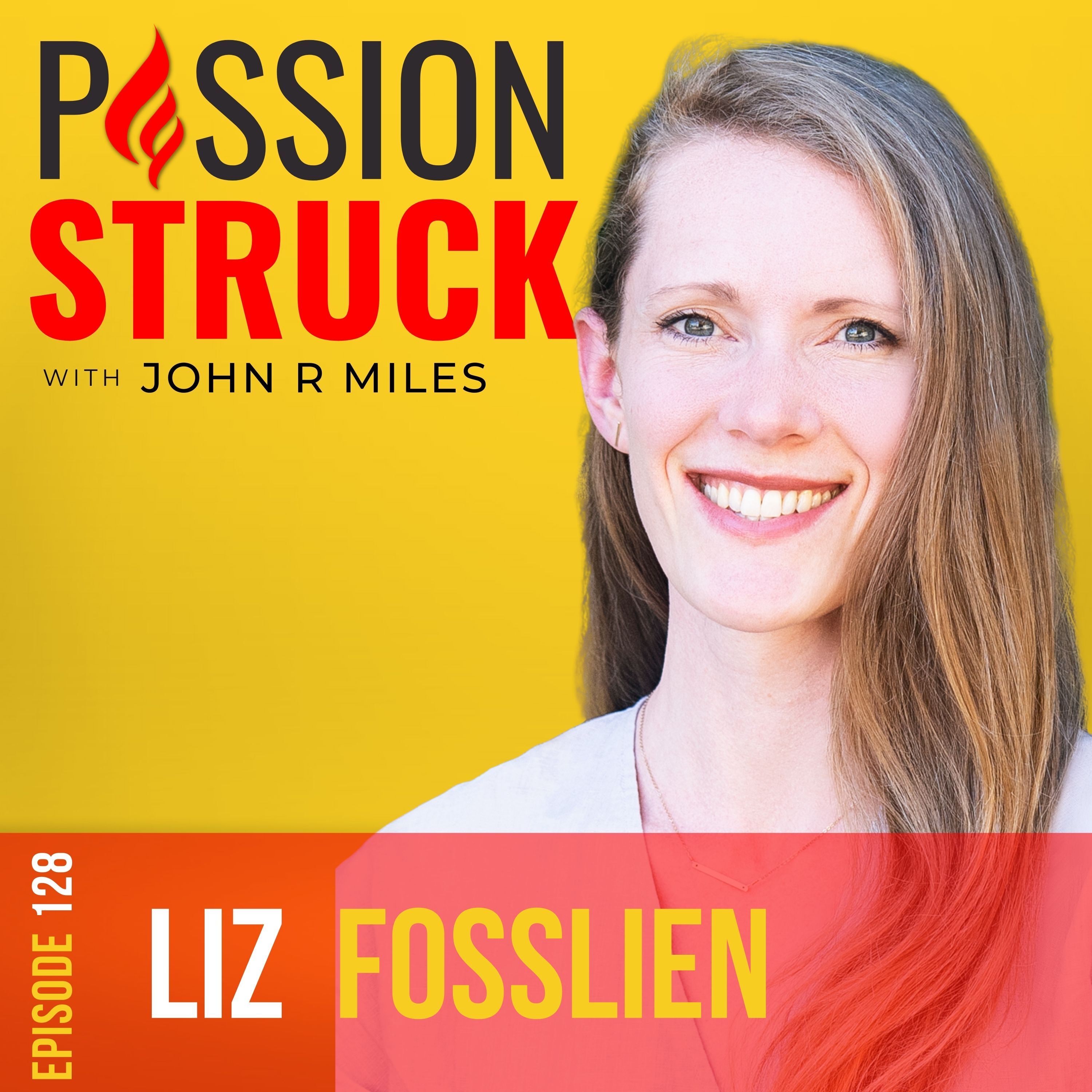 Liz Fosslien - Big Feelings: how to be okay when things are not okay. | Brought to you by Raycon (https://buyraycon.com/passionstruck) and Athletic Greens (https://athleticgreens.com/passionstruck).
Liz is an expert on how to make work better and the co-author (Mollie West Duffy) and illustrator of the books Big Feelings and No Hard Feelings. Liz also leads content and communications at Humu, a company that uses behavioral science to make it easy for leaders and their teams to improve. Her work has been featured by TED, The New York Times, The Economist, The Financial Times, and NPR.
Overwhelmed by Big Feelings
Uncertainty. Anger. Despair. Envy. When you're overwhelmed by big feelings, it can seem like you're the only one who is struggling. But having difficult emotions doesn't mean you're malfunctioning. It means you're human. Weaving surprising science with personal stories and original illustrations, each chapter of the new book Big Feelings examines one uncomfortable feeling—like envy, burnout, and anxiety—and lays out strategies for making it manageable.
Big Feelings is an insightful and approachable Illustrated Guide to Handling our most difficult emotions
Thank You to Our Sponsors
Our Patreon Page: https://www.patreon.com/passionstruck
Follow Liz Fosslien
Instagram - https://www.instagram.com/lizandmollie/
Twitter - https://twitter.com/lizandmollie
LinkedIn - https://www.linkedin.com/in/liz-fosslien/
Links
Time Stamps:
0:00 Liz Fosslien introduction and announcements
4:25 Why we are taught that feeling bad is bad.
11:58 The big reveal.
15:34 Why Liz felt it was so important to write Big Feelings.
19:34 Why our self-narrative both helps and hurts our identity.
22:02 Why it is becoming harder for people to find balance and alleviate burnout.
25:13 The importance of post-traumatic growth
9:22 Effortless Perfection and Susan Cain's Bittersweet
36:56 Detaching your self-worth from what you do for work
46:10 The big feelings assessment
50:14 How to let go of what you can't control.
54:21 The topic of uncertainty, the myths around it, and how you work through it.
57:49 We discuss her popular Instagram page.
1:01:58 Show wrap up.
Follow John on the Socials:
* Twitter: https://twitter.com/Milesjohnr
* Facebook: https://www.facebook.com/johnrmiles.c0m
* Medium: https://medium.com/@JohnRMiles
​* Instagram: https://www.instagram.com/john_r_miles
* LinkedIn: https://www.linkedin.com/in/milesjohn/
* Blog: https://passionstruck.com/blog/
* Instagram: https://www.instagram.com/passion_struck_podcast/
* Gear: https://www.zazzle.com/store/passion_struck/
-- John R Miles is a serial entrepreneur and the CEO and founder of Passion Struck. This full-service media company helps people live intentionally by creating best-in-class educational and entertainment content. John is also a prolific public speaker, venture capitalist, and author named to the ComputerWorld Top 100 IT Leaders.