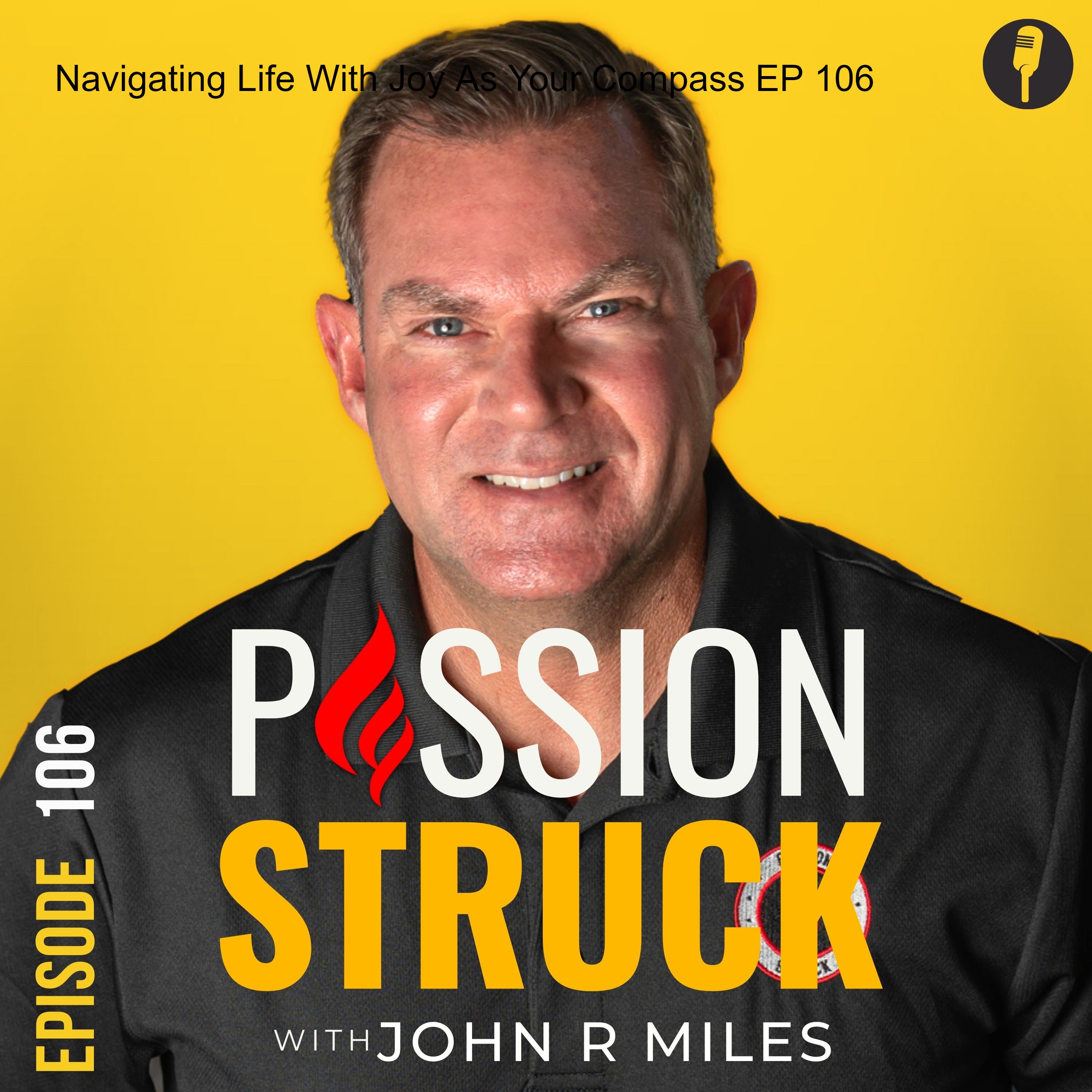 Check Out Our Sponsors: NUTRAFOL: Get $15 off your first month at nutrafol.com promo code PASSIONSTRUCK. GRAMMARLY: Get 20% off premium at grammarly.com/PASSIONSTRUCK.
I am currently reading The Power of Myth by Joseph Campbell, and one of my favorite quotes from him is, "find a place inside where there's joy, and the joy will burn out the pain."
Joy is such a powerful compass.
It is a gift that actually helps us navigate the complex demands that vie for our attention. It invites us to slow down, discover what is most important to us and those around us and helps us decide in ways our ego, pride, fear, or sense of scarcity could never do.
And, I think there is so much truth in that quote. When you use joy as your compass, it may not always guide you to the most comfortable, popular, or painless decisions. The power of Joy is more profound than that. Through joy, you can transcend to places where life can happen intentionally, and you can become the best version of yourself.
Thank you for listening to this Passion Struck Podcast episode on how to self-love yourself. I hope you keep up with the weekly videos I post on the YouTube channel, subscribe to, and share your learnings with those who need to hear them. Your comments are my oxygen, so please take a second and say 'Hey' ;).
-- ► Subscribe to My Channel Here: https://www.youtube.com/c/JohnRMiles
SHOW NOTES
0:00 Introduction
1:38 Why joy is your compass
2:50 Grammarly and Nutrafol
5:50 Story of Kristen Jane Anderson
9:14 Taking steps to growth
13:34 How to overcome obstacles through Joy
15:51 Living a joyful life
FOLLOW JOHN ON THE SOCIALS
* Twitter: https://twitter.com/Milesjohnr
* Facebook: https://www.facebook.com/johnrmiles.c0m
* Medium: https://medium.com/@JohnRMiles​
* Instagram: https://www.instagram.com/john_r_miles
* LinkedIn: https://www.linkedin.com/in/milesjohn/
* Blog: https://passionstruck.com/blog/
* Instagram: https://www.instagram.com/passion_struck_podcast/
* Gear: https://www.zazzle.com/store/passion_struck/
-- John R. Miles is a serial entrepreneur and the CEO and founder of Passion Struck. This full-service media company helps people live intentionally by creating best-in-class educational and entertainment content. John is also a prolific public speaker, venture capitalist, and author named to the ComputerWorld Top 100 IT Leaders.
John is the host of the PassionStruckPodcast. A show focused on exploring the mindset and philosophy of the world's highest achievers to learn their lessons to living intentionally. Passion Struck aspires to speak to the humanity of people in a way that makes them want to live better, be better and impact.
Stay tuned for John's latest project, his upcoming book, which will be published in summer 2022.
Learn more about me: https://johnrmiles.com.
New to this channel and the passion-struck podcast? Check out our starter packs which are our favorite episodes grouped by topic, to allow you to get a sense of all the podcast has to offer. Go to https://passionstruck.com/starter-packs/.
Like this? Please join me on my new platform for peak performance, life coaching, self-improvement, intentional living, and personal growth: https://passionstruck.com/ and sign up for our email list.