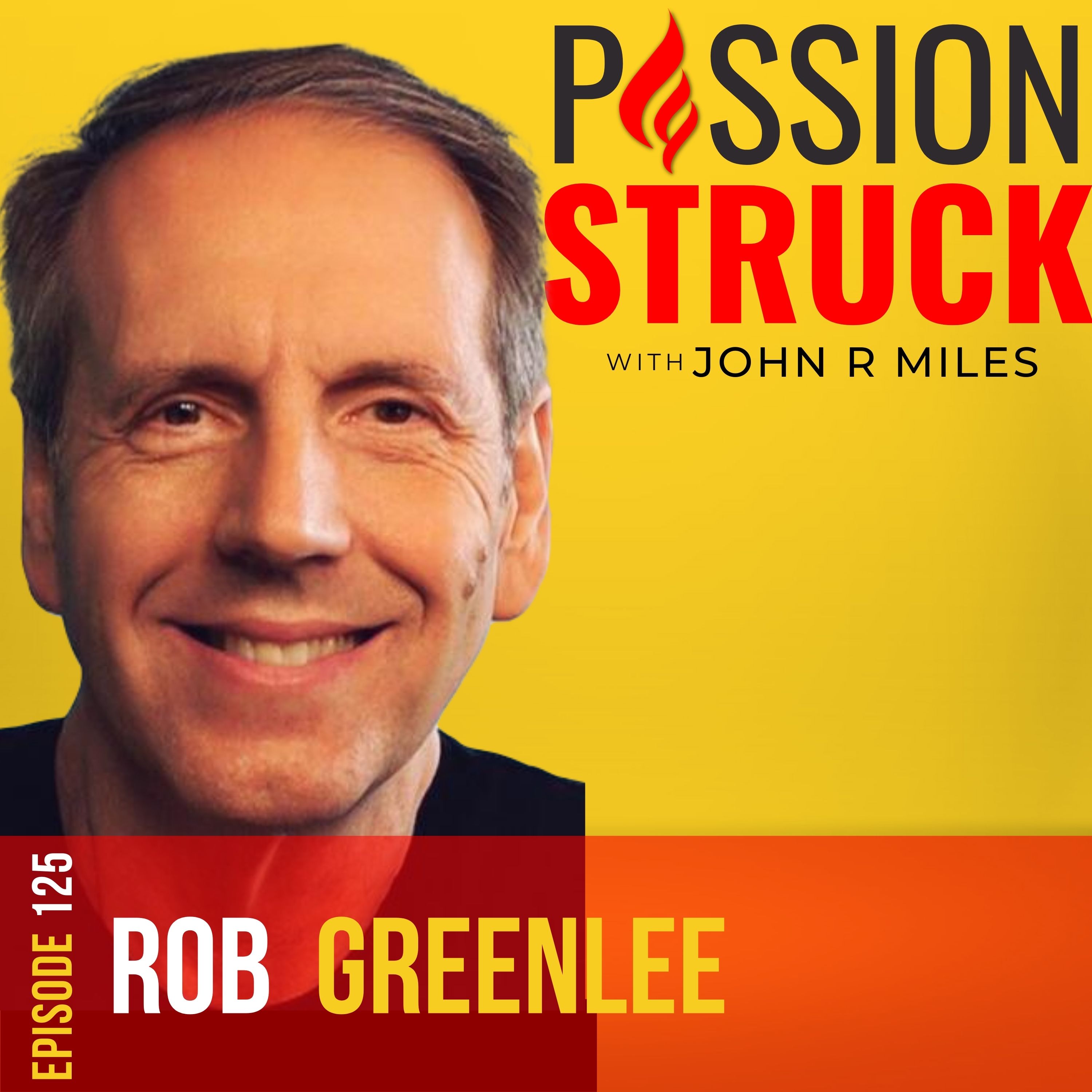 Rob Greenlee on the current state and the future of podcasting and podcast trends to pay attention to (2022 and beyond). | Brought to you by Trade Coffee (https://drinktrade.com/passionstruck).
Today's guest is Podcast Hall of Famer Robert Greenlee. Rob is the VP of Content and Partnerships at Libsyn (LSYN). He is a current Board Member and Former Chair of The Podcast Academy. He started on radio in 1999 and then podcasting in 2004 with the first nationally syndicated radio show "WebTalk World Radio Show" to begin podcasting. Robert and fellow Podcast Hall of Fame Inductee Todd Cochrane host The New Media Show where they interview luminaries from the podcasting space providing deep insight into what is actually happening in the podcasting world. He was inducted into the "Academy of Podcasters Hall of Fame" in 2017.
On Passion Struck with John R. Miles, we discuss how Rob launched his first radio show WebTalk which later became a podcast. How he shaped Microsoft's podcast strategy and products. Why does he believe Microsoft entered too early and got out too soon. The story of how podcasting became his passion. What he sees are the biggest trends happening today in podcasting and over the next few years. The advent of video in podcasting and where he predicts the future of that and Live episodes going.
Enjoy!
Thank you to our sponsor Trade Coffee Company
Elevate your coffee ritual w/ sustainably sourced coffee delivered fresh from 50+ roasters. We'll help you brew a better cup of coffee at home. 5 Million+ Bags Shipped. Get a total of $30 off your first order plus free shipping when you go to https://drinktrade.com/passionstruck.
Our Patreon Page: https://www.patreon.com/passionstruck.
► Subscribe to My YouTube Channel Here: https://www.youtube.com/c/JohnRMiles
Timestamps:
0:00 Announcements and Rob Greenlee introduction
3:49 The Webtalk radio show and podcast
7:58 Why Micorosft missed the podcasting window
13:37 Microsoft is an engineering-driven organization
17:47 Story of Dell's failed entry into smartphones
23:11 Rob Greenlee's lifelong passion for podcasting
29:25 Importance of content marketing
33:19 What is the current state of podcasting
36:46 The future of podcasting (trends 2022 and beyond)
41:55 Advice on launching a podcast
45:32 New Media Podcast
51:32 What podcast format drives the most downloads
56:33 The future of video in podcasting
1:02:45 Show Wrap Up
Follow Rob Greenlee
*Website: https://robgreenlee.com/
*LinkedIn: https://www.linkedin.com/in/robgreenlee/
*Instagram: https://www.instagram.com/robwgreenlee/
*New Media Show: https://podcasts.apple.com/us/podcast/new-media-show/id392545649
Show Links
Follow John on the Socials:
* Twitter: https://twitter.com/Milesjohnr
* Facebook: https://www.facebook.com/johnrmiles.c0m
* Medium: https://medium.com/@JohnRMiles
​* Instagram: https://www.instagram.com/john_r_miles
* LinkedIn: https://www.linkedin.com/in/milesjohn/
* Blog: https://passionstruck.com/blog/
* Instagram: https://www.instagram.com/passion_struck_podcast/
* Gear: https://www.zazzle.com/store/passion_struck/
-- John R Miles is a serial entrepreneur and the CEO and founder of Passion Struck. This full-service media company helps people live intentionally by creating best-in-class educational and entertainment content. John is also a prolific public speaker, venture capitalist, and author named to the ComputerWorld Top 100 IT Leaders.
John is the host of the Passion Struck Podcast;  a show focused on exploring the mindset and philosophy world's most insightful people to learn their lessons to living intentionally and becoming the masters of their own life and destiny. Passion Struck aspires to speak to the humanity of people in a way that makes them want to live better, be better and impact.
Stay tuned to John's latest project, his upcoming book, which will be published in summer 2022. Learn more about me: https://johnrmiles.com.
New to this channel and the passion-struck podcast? Check out our starter packs which are our favorite episodes grouped by topic, to allow you to get a sense of all the podcast has to offer. Go to Spotify or https://passionstruck.com/starter-packs/.
Like this? Please join me on my new platform for peak performance, life coaching, self-improvement, intentional living, and personal growth: https://passionstruck.com/ and sign up for our email list.