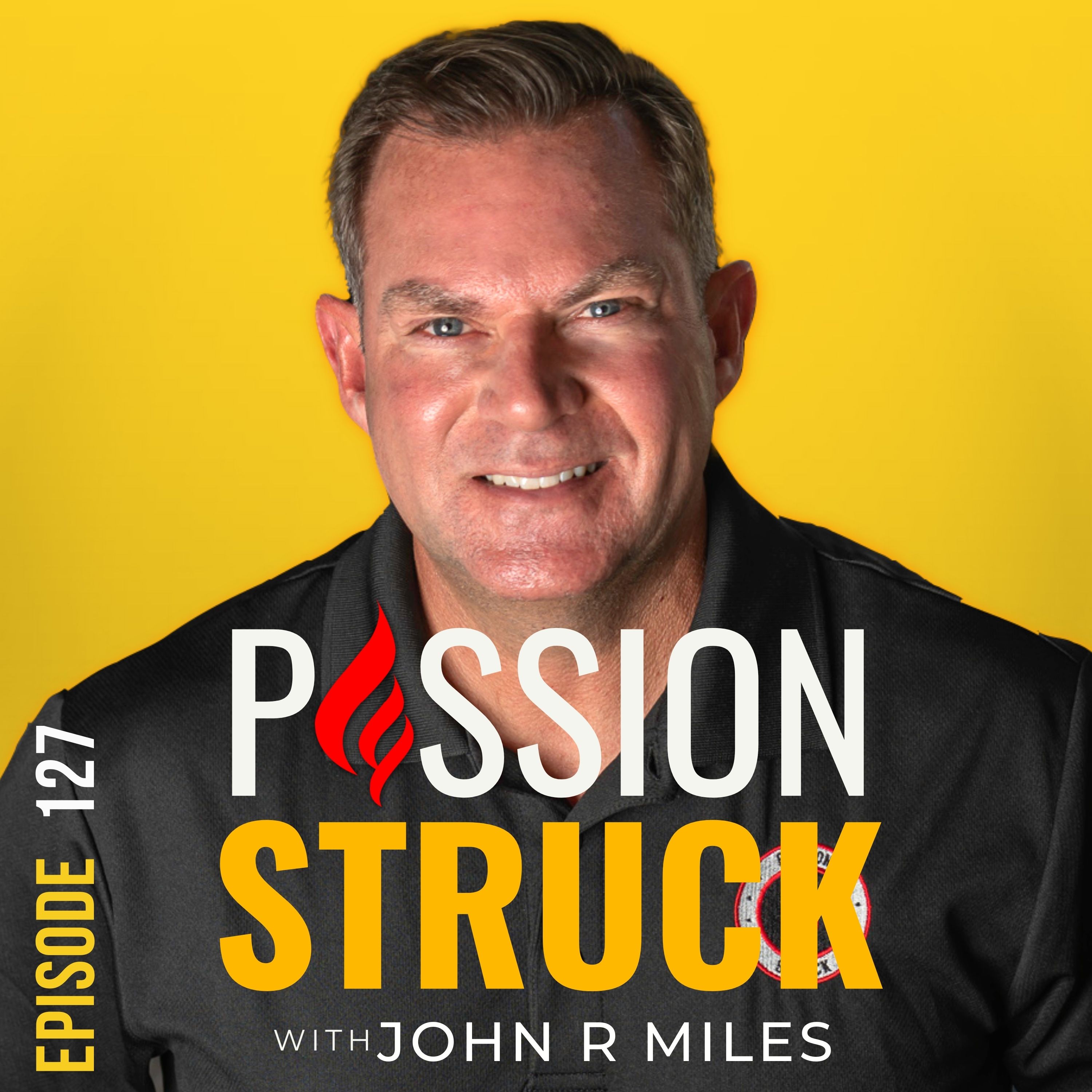 How do you go from learned helplessness to learned optimism? Six ways you can unlearn learned helplessness. | Brought to you by Athletic Greens (https://athleticgreens.com/passionstruck) and Trade Coffee Company ((https://drinktrade.com/passionstruck).
What Is Learned Helplessness and How Do You Overcome It?
In this episode of Passion Struck, I discuss learned helplessness psychology, unravel why we learn helplessness, the consequences of it in our lives, and provide six steps through which you can break free from its hold and become your true self via learned optimism.
Thank you for listening to the podcast. I hope you also keep up with the weekly videos I post on the YouTube channel, subscribe to, and share your learnings with those who need to hear them. Your comments are my oxygen, so please take a second and say 'Hey' ;).
Episode Sponsor
This episode of Passion Struck with John R. Miles is brought to you by Athletic Greens and Trade Coffee Company.
Our Patreon Page: https://www.patreon.com/passionstruck.
Timestamps
0:00 Episode teaser and announcements
2:47 The experience brought on by learned helplessness
4:21 Story of learned helplessness psychology (Baby Elephant Syndrome)
7:47 What does it mean to learn helplessness?
9:23 How is helplessness learned?
10:01 Learned helplessness psychology: what factors affect our ability to help ourselves
11:40 What are the consequences of learned helplessness?
14:26 Six steps to overcome learned helplessness?
17:40 Breaking free from learned helplessness
19:48 Wrap up and analysis
Links on Learned Helplessness
* Martin Seligman's Interview on learned helplessness: https://youtu.be/0wE8C-ErkcY
* Angela Duckworth's Grit Scale Quiz: https://angeladuckworth.com/grit-scale/
* Angela Duckworth's Book: Grit: The Power of Passion and Perseverance: https://amzn.to/36z9X3K  (links to Amazon)
* Dr. Marie Fang's video on learned helplessness: https://youtu.be/YOJBL8uLT2U
* Click Here for the Transcript: https://johnrmiles.com/what-is-learned-helplessness/ 
* 9 Simple Ways to Create Work-Life Balance: https://passionstruck.com/create-work-life-balance-9-simple-ways/
* Baby Elephant Syndrome: https://ourlegacyfoundation.org/baby-elephant-syndrome/
*Learned Helplessness at Fifty: Insights from Neuroscience: https://www.ncbi.nlm.nih.gov/pmc/articles/PMC4920136/
* PLOS One research: https://journals.plos.org/plosone/article?id=10.1371/journal.pone.0249056
* American Psychological Association research: https://psycnet.apa.org/record/2001-18225-005
* Are you having trouble prioritizing yourself? John discusses the importance of self-love in Episode 104
* John explains why materialism is impacting your success and happiness in episode 96.
* Do you know the science of healthy habits? John explores this in-depth in Episode 108.
* Suppose you missed our interview with Jen Bricker-Bauer on Everything is Possible. Don't panic! You can catch up by downloading it here.
* How do you strengthen your relationship with your best self? Explore episode 110.
Find John on the Socials:
* Twitter: https://twitter.com/Milesjohnr
* Facebook: https://www.facebook.com/johnrmiles.c0m
* Medium: https://medium.com/@JohnRMiles
​* Instagram: https://www.instagram.com/john_r_miles
* LinkedIn: https://www.linkedin.com/in/milesjohn/
* Blog: https://passionstruck.com/blog/
* Instagram: https://www.instagram.com/passion_struck_podcast/
* Gear: https://www.zazzle.com/store/passion_struck/
-- John R Miles is a serial entrepreneur and the CEO and founder of Passion Struck. This full-service media company helps people live intentionally by creating best-in-class educational and entertainment content. John is also a prolific public speaker, venture capitalist, and author named to the ComputerWorld Top 100 IT Leaders.
John is the host of the Passion Struck Podcast, a show focused on exploring the mindset and philosophy of the world's highest achievers to learn their lessons to living intentionally. Passion Struck aspires to speak to the humanity of people in a way that makes them want to live better, be better and impact.
Stay tuned for John's latest project, his upcoming book, which will be published in summer 2022. Learn more about me: https://johnrmiles.com.
New to this channel and the passion-struck podcast? Check out our starter packs which are our favorite episodes grouped by topic, to allow you to get a sense of all the podcast has to offer. Go to Spotify or https://passionstruck.com/starter-packs/.
Like this? Please join me on my new platform for peak performance, life coaching, self-improvement, intentional living, and personal growth: https://passionstruck.com/ and sign up for our email list.