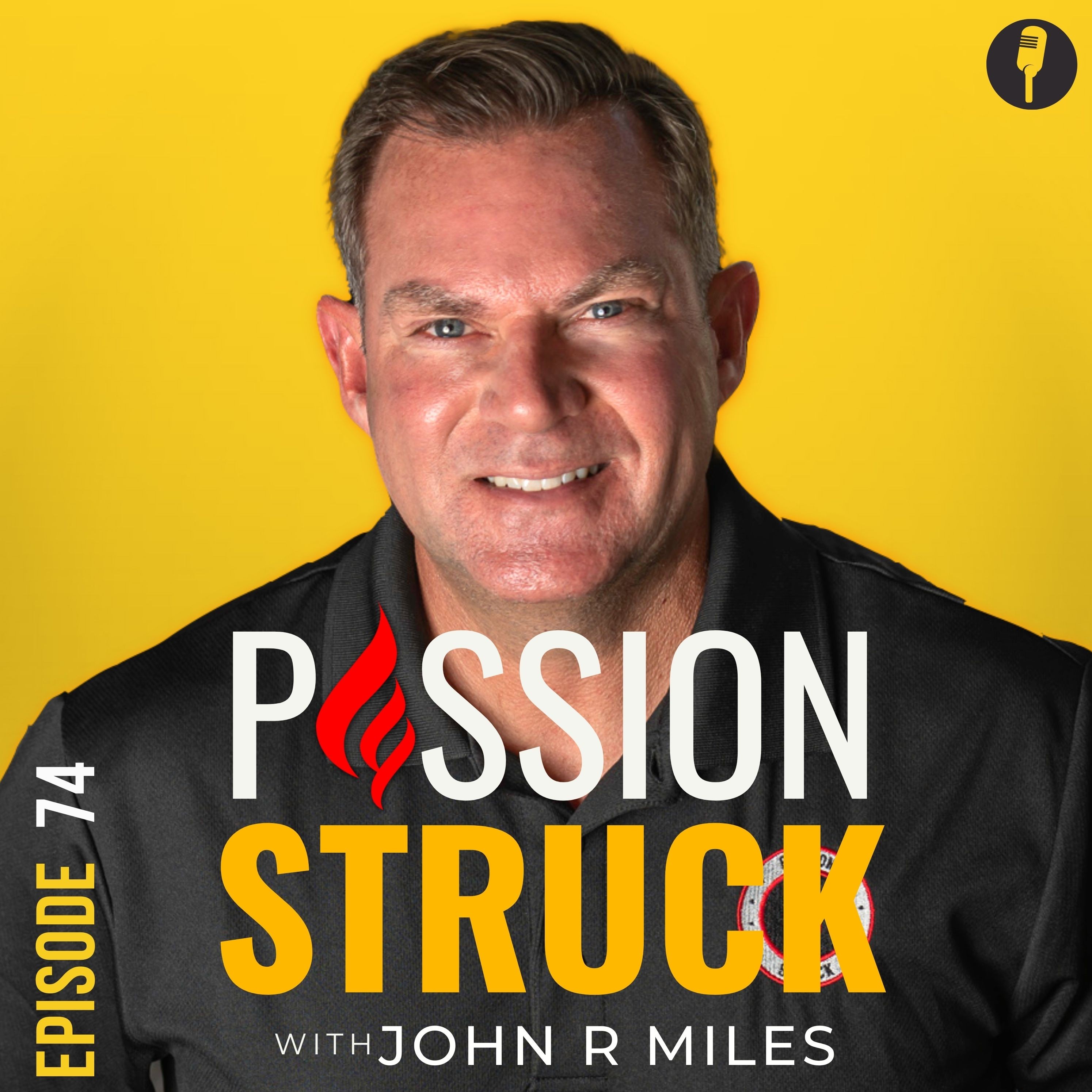 When we think of playing, we hark back to our childhood days of messing around on the beach, playing tag at recess, or spending hours with dolls or toys. However, we often fail to realize the importance of play as an adult and that is what John unpacks in this episode.
Like this? Please subscribe, and join me on my new platform for peak performance, life coaching, and personal growth: https://passionstruck.com/.
Thank you for listening to the Passion Struck podcast. In this powerful Momentum Friday Episode, John R. Miles discusses why adult play is vital to mental, physical, and spiritual health.
New Interviews with the World's GREATEST high achievers will be posted every Tuesday with a Momentum Friday inspirational message!
Show Notes
0:00 Show Intro
2:53 What We Learn from play as a child
4:05 Why lack of play as an adult is detrimental
5:00 The difference between Play as an adult, versus play as a child
6:14 Benefits of adult play
10:47 What does play look like as an adult?
12:01 Examples of well-known adults playing
13:13 How you apply this to your life
ENGAGE WITH JOHN R. MILES
* Subscribe to my channel: https://www.youtube.com/c/JohnRMiles
* Leave a comment, 5-star rating (please!)
* Support me: https://johnrmiles.com
* Twitter: https://twitter.com/Milesjohnr
* Facebook: https://www.facebook.com/Johnrmiles.c0m.
* Medium: https://medium.com/@JohnRMiles​
* Instagram: https://www.instagram.com/john_r_miles
ABOUT JOHN R. MILES
* https://johnrmiles.com/my-story/
* Guides: https://johnrmiles.com/blog/
* Coaching: https://passionstruck.com/coaching/
* Speaking: https://johnrmiles.com/speaking-business-transformation/
* Gear: https://www.zazzle.com/store/passion_struck
PASSION STRUCK
*Subscribe to Podcast: https://podcasts.apple.com/us/podcast/the-passion-struck-podcast/id1553279283
*Website: https://passionstruck.com/
*About: https://passionstruck.com/about-passionstruck-johnrmiles/
*Instagram: https://www.instagram.com/passion_struck_podcast
*LinkedIn: https://www.linkedin.com/company/passionstruck
*Blog: https://passionstruck.com/blog/