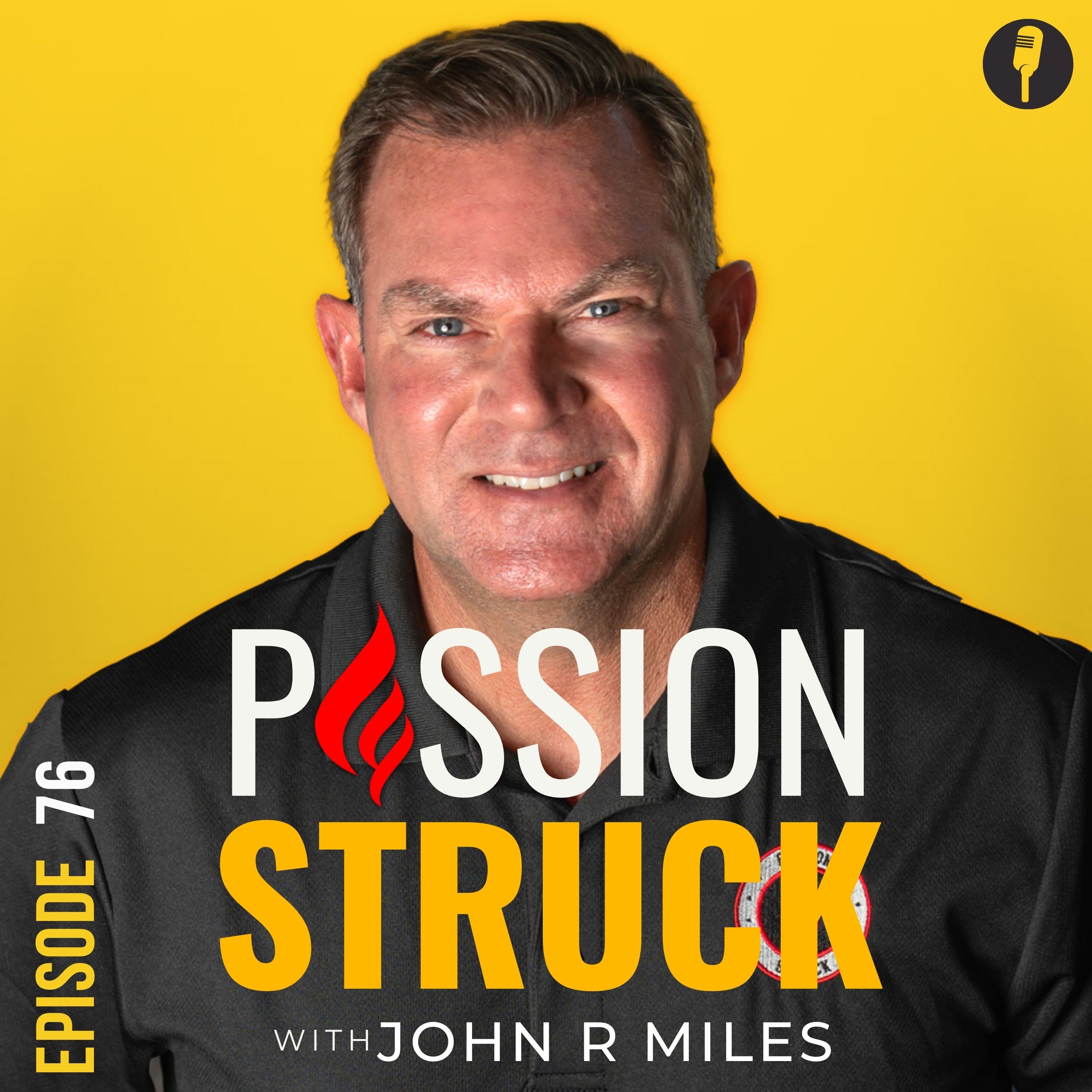 Approximately 60 percent of people in North America report at least one traumatic event in their lifetime. Through this lens, John R Miles discusses why the human capacity for the incredible power of being resilient is quite remarkable.
Watch the full episode on YouTube: https://youtu.be/MAUZCNWKXyE.
Subscribe to the Passion Struck podcast: https://podcasts.apple.com/us/podcast/the-passion-struck-podcast/id1553279283.
Athletic Greens is a custom formulation of 75 vitamins, minerals, and other whole-food sourced ingredients that make it easier for you to maintain nutrition in just a single scoop. It tastes great and gets you the nutrients you need, whether you're working on the go, fueling an active lifestyle, or just maintaining your good health. Visit https://athleticgreens.com/passionstruck to get a FREE year supply of Liquid Vitamin D + 5 FREE Travel Packs with the subscription.
Like this? Want passion-struck wisdom delivered to your inbox weekly? Sign up for the FREE passion struck email at: https://passionstruck.com/.
Thank you for listening to the Passion Struck podcast and being our guest to listen, learn, and grow. In this powerful Momentum Friday Episode, John R. Miles discusses what it means to be resilient, what resilience doesn't mean, the concept of post-traumatic growth, and what are the reasons some people are more resilient than others. In the next solo episode, he will go into the different ways that you can build resilience in your own life. 
New Interviews with the World's GREATEST high achievers will be posted every Tuesday with a Momentum Friday inspirational message!
SHOW NOTES
0:00 Introduction
2:37 Why is adversity inevitable?
6:07 What is resilience?
8:53 What being resilient isn't
11:30 Post-Traumatic Growth
13:54 Why some people are more resilient
17:08 Introducing starter packs
ENGAGE WITH JOHN R. MILES
* Subscribe to my channel: https://www.youtube.com/c/JohnRMiles
* Leave a comment, 5-star rating (please!)
* Support me: https://johnrmiles.com
* Twitter: https://twitter.com/Milesjohnr
* Facebook: https://www.facebook.com/Johnrmiles.c0m.
* Medium: https://medium.com/@JohnRMiles​
* Instagram: https://www.instagram.com/john_r_miles
ABOUT JOHN R. MILES
* https://johnrmiles.com/my-story/
* Guides: https://johnrmiles.com/blog/
* Coaching: https://passionstruck.com/coaching/
* Speaking: https://johnrmiles.com/speaking-business-transformation/
* Gear: https://www.zazzle.com/store/passion_struck
PASSION STRUCK
*Subscribe to Podcast: https://podcasts.apple.com/us/podcast/the-passion-struck-podcast/id1553279283
*Website: https://passionstruck.com/
*About: https://passionstruck.com/about-passionstruck-johnrmiles/
*Instagram: https://www.instagram.com/passion_struck_podcast
*LinkedIn: https://www.linkedin.com/company/passionstruck
*Blog: https://passionstruck.com/blog/