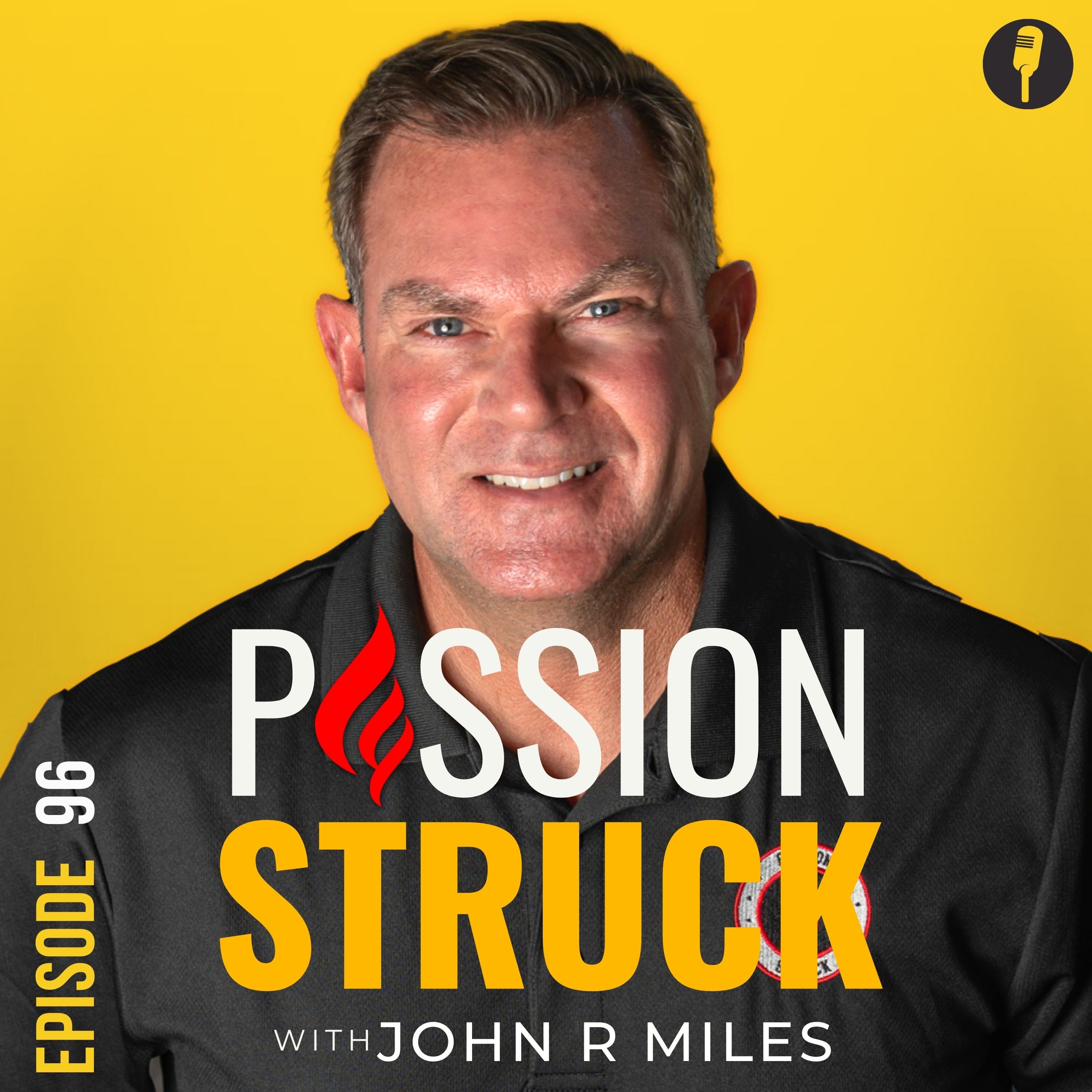 It is so easy to fall into the trap of materialism. The attraction is all around us. But it is now believed that by minimizing attachment to material possessions, you naturally allow more room for happiness and abundance to flow into your life, instead of greed, apathy, and ego.
John explains how he fell into the materialism trap and why it eventually led to depression, anxiety, apathy, and a failure to live intentionally. He goes into the psychology of materialism and how social media and the people we surround ourselves with influence our beliefs and behaviors. He discusses in this video why you need to focus on the intangibles in life if you want to have success, happiness, and good health.
New to this channel and the passion-struck podcast? Check out our starter packs which are our favorite episodes grouped by topic, to allow you to get a sense of all the podcast has to offer. Go to https://passionstruck.com/starter-packs/.
Like this? Please subscribe, and join me on my new platform for peak performance, life coaching, and personal growth: https://passionstruck.com/.
Thank you for Watching the Passion Struck podcast. New Interviews with the World's GREATEST high achievers will be posted every Tuesday with a Momentum Friday inspirational message!
Learn more about John: https://johnrmiles.com.
SHOW NOTES
0:00 Show Introduction
2:52 The rise of consumerism
6:00 The psychology of materialism
8:24 Symbolic Self-Completion
9:48 The role social media plays
11:51 The importance of intangible things
===== FOLLOW JOHN R. MILES ON THE SOCIALS =====
* Twitter: https://twitter.com/Milesjohnr
* Facebook: https://www.facebook.com/johnrmiles.c0m
* Medium: https://medium.com/@JohnRMiles​
* Instagram: https://www.instagram.com/john_r_miles
* LinkedIn: https://www.linkedin.com/company/JohnMiles
* Blog: https://passionstruck.com/blog/
* Instagram: https://www.instagram.com/passion_struck_podcast
====== ABOUT JOHN ======
John R. Miles leads a global movement called Passion Struck. He is passionate about being the catalyst who helps individuals expand into the most excellent version of themselves, unlocking the most no regrets life possible. He is a combat veteran, multi-industry CEO, successful entrepreneur, top podcast host, and author who is helping people worldwide regain their passion. John is one of the most-watched, quoted, and followed high-performance trainers globally, and his leadership acumen spans more than two decades. He's founded or co-founded more than half a dozen successful start-ups, was a Fortune 50 CIO and CISO, mentors rising entrepreneurs, and invests in successful tech ventures. He graduated from the U.S. Naval Academy, where he learned vital leadership skills and was a multi-sport Division 1 athlete.