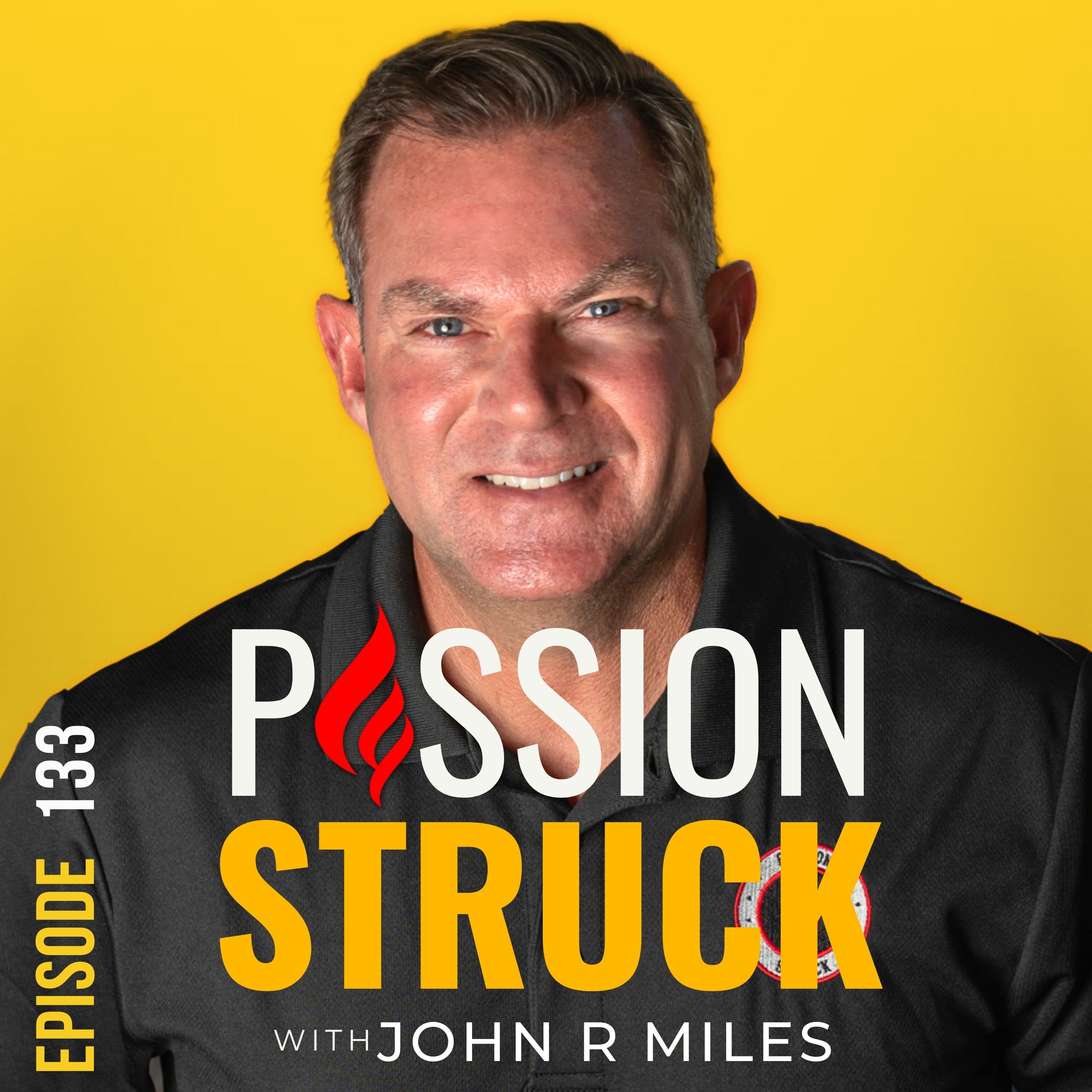 Why Self-Acceptance is the Key to Creating Your Best Life. Sam Berns's inspirational story and what we can learn from his courageous life. | Brought to you by Masterworks (https://masterworks.io use code passion to start).
Self-acceptance entails ultimately valuing all parts of yourself — both the desirable and undesirable. It means you understand your current reality, come to terms with it, and aspire to live your life as best as possible. Self-acceptance is perhaps the most incredible gift you can give to yourself.
Thank you Feedspot for selecting the Passion Struck as one of the world's most inspirational podcasts.
Self-Acceptance - The Courageous Story of Sam Berns
I will be opening your hearts and minds to the need to love and accept yourself for who you are through the inspirational story of Sam Berns. Additionally, I will lay out practical actions you can take to achieve self-acceptance ultimately.
Sam Berns was diagnosed with a rare, rapid aging disease when he was 2. Sam lived a short but fulfilling life. Just before his untimely death at the age of 17, he was a junior at Foxboro High School in Foxboro, Massachusetts. He achieved the highest honors and earned percussion section leader in the high school marching band during his time there. He also made the prestigious Eagle Scout in the Boy Scouts of America.
He is featured in the Emmy award-winning documentary Life According to Sam, which premiered on HBO on October 21, 2013, 2 days before his 17th birthday. This episode of the Passion Struck Podcast is dedicated to Sam, progeria research, and the inspiring way he lived. Sam Berns Tedx Talk has 48 Million views: https://youtu.be/36m1o-tM05g
SPONSOR:
This episode of Passion Struck with John R. Miles is brought to you by Masterworks. 66% of Billionaires Collect Art, so Why Aren't You? Low Minimums, Simple and Exciting. You Can Use Art as an Alternative Investment to Diversify Your Portfolio—blue-Chip Artwork. Go to https://www.masterworks.io/ and use code passion to start.
* Our Patreon Page: https://www.patreon.com/passionstruck.
Questions that you and your friends or family members can discuss about this episode:
What gets in the way of you accepting yourself for who you are?
What did you find most inspiring about the story of Sam Berns? How can you apply his story to your life? What would you do if you were in his shoes?
What can you learn about accepting yourself from Sam's story?
How is your acceptance of yourself getting in the way of your goals and aspirations?
What steps will you stake after hearing today's episode to change your behavior and choices?
Time Stamps
0:00 Announcements and introduction of accepting yourself
4:17 Inspiring story of Sam Berns
7:35 Why do people feel unsatisfied with who they are?
9:38 What are the implications of not accepting yourself
12:28 How can you learn to accept yourself?
16:28 What are the benefits of loving and accepting yourself?
17:07 Letting go of the false image we create of ourselves
19:29 Synthesis and show wrap-up
Links on Self-Acceptance
* My interview with Astronaut Nicole Stott: https://passionstruck.com/nicole-stott-back-to-earth/ 
* My interview with former WNBA player Anne O'Neil: https://passionstruck.com/anne-oneil-how-life-is-strategy-by-design/ 
* My interview with Laurie Singer on Why There is Hope: https://passionstruck.com/laurie-singer-on-why-youre-not-crazy/ 
* Are you having trouble prioritizing yourself? John discusses the importance of self-love in Episode 104
* John explains why materialism is impacting your success and happiness in episode 96.
* Do you know the science of healthy habits? John explores this in-depth in Episode 108.
* Suppose you missed our interview with Jen Bricker-Bauer on Everything is Possible. Don't panic! You can catch up by downloading it here.
* How do you strengthen your relationship with your best self? Explore episode 110.
Find John on the Socials:
* Twitter: https://twitter.com/Milesjohnr
* Facebook: https://www.facebook.com/johnrmiles.c0m
* Medium: https://medium.com/@JohnRMiles
​* Instagram: https://www.instagram.com/john_r_miles
* LinkedIn: https://www.linkedin.com/in/milesjohn/
* Blog: https://passionstruck.com/blog/
* Instagram: https://www.instagram.com/passion_struck_podcast/
* Gear: https://www.zazzle.com/store/passion_struck/
-- John R Miles is a serial entrepreneur and the CEO and founder of Passion Struck. This full-service media company helps people live intentionally by creating best-in-class educational and entertainment content. John is also a prolific public speaker, venture capitalist, and author named to the ComputerWorld Top 100 IT Leaders.
John is the host of the Passion Struck Podcast, a show focused on exploring the mindset and philosophy of the world's highest achievers to learn their lessons to living intentionally. Passion Struck aspires to speak to the humanity of people in a way that makes them want to live better, be better and impact.
Stay tuned for John's latest project, his upcoming book, which will be published in summer 2022. Learn more about me: https://johnrmiles.com.
New to this channel and the passion-struck podcast? Check out our starter packs which are our favorite episodes grouped by topic, to allow you to get a sense of all the podcast has to offer. Go to Spotify or https://passionstruck.com/starter-packs/.
Like this? Please join me on my new platform for peak performance, life coaching, self-improvement, intentional living, and personal growth: https://passionstruck.com/ and sign up for our email list.